Responsible Beauty by THANAKA
Posted on Sun February 28, 2021.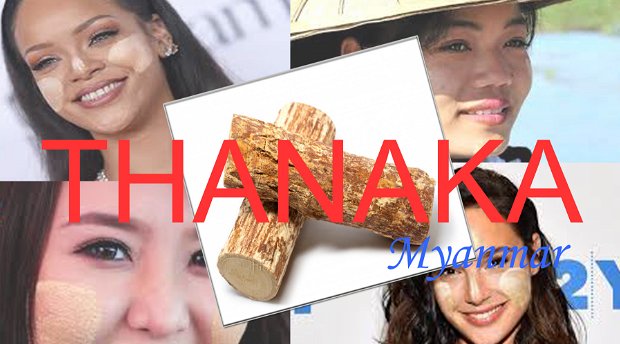 From the wood of a small tree in Myanmar, Thanaka has been used for over 2000 years by Myanmar people to protect and beautify the skin.
Thanaka paste is used as an astringent, antiseptic, antifungal, anti-aging, cosmetic and sun protective product. It is all natural products and has no side effect and is completely painless in application.
Thanaka is the most ecological solution due to it's regenerative nature and can be grown locally through sustainable farming techniques.
It is here where Thanaka begins to work it's magic.
Thanaka is a paste made from ground bark. It is a distinctive feature of the culture of Myanmar, seen commonly applied to the face and arms of women and girls, and is used to a lesser extent also by men and boys. 
People grind the tree bark against a flat and wet circular smooth stone then put the paste on to the face, mainly the cheeks for skin care purpose.  Delicate leaf patterns are a common Thanaka style among younger users.
THANAKA TREE
Tanaka tree is called Limonia Crenulata in the botanical terms, including in the Rutaceae Family. They grow in the Low Land of Central Myanmar and also found in Sri Lanka and some parts of India.
There are no particular kinds of trees but different names according to the places they grow. Thanaka which grows in Shwebo is named Shwebo Thanaka, ones in Shin Ma Taung as Shin Ma Taung Thanaka, so on. Among all, Shin Ma Taung Thanaka is the most famous one. According to the nature of the Thanaka tree, ones especially grow in rocky soil is the best, making it compact and fragrant. Thus, its quality depends on the ground it grows. Normally, it takes over 20 or 30 years for a tree of good quality.
WHY MYANMAR USE THANAKA FOR MANY CENTURIES?
The reason why Myanmar people like Thanaka is not only it is good for skin but also it herbal. It protects from sunburnt, removes acne and makes the skin smooth. For skin allergy, you can apply on your skin after grinding it with salt and water.
Some workers who work under the sun coat Thanaka to protect sunburn, because the paste can maintain the moisturizer of the skin. Its fragrance also makes the people fresh.
WHY THANAKA FOR NATURAL SKIN CARE ?
Thanaka contains two active compounds, coumarin and marmesin, which account for anti-bacterial, anti-fungal, anti-acne, and anti-aging properties. In other words, Thanaka is responsible for effectively removing dead skin cells and controlling excessive facial oil.
According to the scientific studies Thanaka contains a high concentration of antioxidants and anti-inflammatory properties.  It is a nutrient-dense paste packed with vitamin E, which protects the skin against polluted air and free radicals, the unstable compounds that damage cell structure. ... Additionally, Thanaka is an effective moisturizer, and its hydrating and cooling effects makes it ideal for post-sun exposure.
HAIR REMOVER : parmanently gets removed and hence this hair removal method is the best .
SUN PROTECTION : It is no secret that it is hot in Myanmar. Located close to the equator in South East Asia, the sun's exposure is intense. To protect their skin from this harsh environment, the Burmese uncovered Thanaka as a natural and efficient alternative to sunblock.
BRIGHTER COMPLEXION :100% Pure Thanaka Powder contains properties that inhibit Tyrosinase and therefore brightens a dull skin complexion.
ENVIRONMENTAL FRIENDLY COSMATIC !
From chemical compounds that destroy ocean reefs to mined minerals carved out of the earth, many of the active ingredients found in today's sunscreens have extremely adverse effects on our environment. Thanaka is the most ecological solution due to it's regenerative nature and can be grown locally through sustainable farming techniques.
Myanmar has rich culture and nature resources. The faces of the local people with Thanaka on their cheeks is one of the favourite culture for travellers.  Make a memory putting Thanaka on your face by joining Myanmar tours.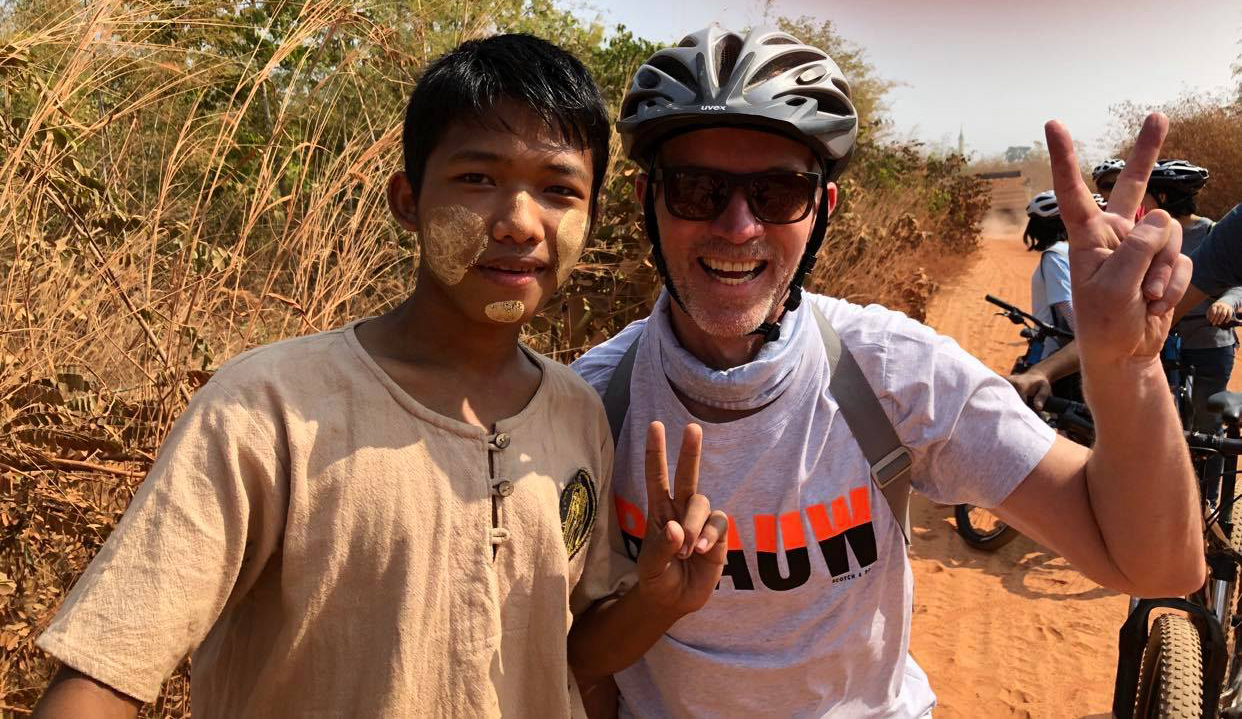 Recommended tour programs are :