Your Travel Partner in Myanmar
About Us
There is no substitute for local knowledge and personal assistance to help you plan the perfect stay.
The Asian Tour Story
Asian Tour is an award-winning travel and tourism services provider, priding ourselves on our guarentee to deliver the tour of your dreams, while being dedicated to responsible travel.
A leading travel partner in Asia and award-winning tourism services provider, we specialise in delivering tailor-made and unique adventures to suit any need from our corporate partners and their clients. The Asian Tour experience is shaped by our commitment to which all our tours and services are guided by our 6 core values:
The Adventure For All
Customised - Just For You!
International Service Standard
Your Local Family
Safe and Sound
Corporate Social Responsibility
From Humble Beginnings
A privately-owned tourism company based in Yangon, Myanmar; Asian Tour was established in 2007 by our experienced business directors KYAW Pyay Oo (Mr) and PAMELA Poth Poth Lwin (Ms), who have more than 2 decades of expertise in the tourism and hospitality industry. Passionate and experienced in travel, hospitality, and corporate responsibility; under their leadership Asian Tour has grown to become an established and recognised Destination-Management Company (DMC) in Myanmar and throughout Asia.
Asian Tour is now an industry leader for MICE travel in Myanmar, whereby we have organised personalised MICE events for various clientele in a wide range of industries. Our clients have included prominent international companies such as Petronas, Benetec, and A Culpa E Do Benfica.
Since 2007, we have also become an international award-winning travel provider for corporate responsibility and sustainable travel. We are a Travelife partner and the first Tourcert member in Myanmar. For our vision and efforts in conducting sustainable travel, we were nominated as the Best Responsible Tour Operator in 2019.
The Asian Tour Promise
Asian Tour promises that we will help you attain the travel experience of your dreams. Our tours come from the heart and are customized to suit your interests, demands, and budget. Going the extra mile with you - it is our speciality!

Our Mission
We at Asian Tour, pledge to provide for our clients and B2B partners; only the best, personalised tourism services.
Bringing adventure to all, for all, we proudly deliver the authentic, local experience - customised just for you!
Service with international standard, we take care of all your travel needs.
We are Asian Tour - your local family in Myanmar.

Our Vision
To ensure 100% satisfaction from our B2B partners
To deliver the dream adventure for our guests
To inspire and uphold responsible travel practices
And to shape a healthy tourism ecosystem in Asia
The Asian Tour Experience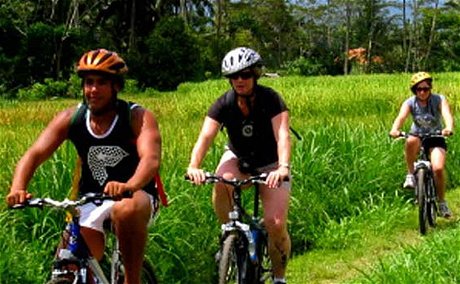 The Adventure for All
Light adventure. Relaxation and wellness. Community-based experiences. Nature, culture, and culinary fun. Corporate events, conferences, and incentive trips - Asian Tour specialises in creating adventures to suit anyone.
A creative, energetic, and effective company in tailoring programmes and activities to suit any client - families, seniors, youth, corporate personnel, - Asian Tour has something for everyone.
"I booked a one-day photography workshop with world-famous photographer Maung Maung through ASIAN TOUR. The process was straight-forward and easy, and the company was able to accommodate my schedule on short notice. I had a great time in Bagan and I can wholeheartedly recommend Simon and ASIAN TOUR. I am looking forward to my next adventure with them." - Blagovest Dachev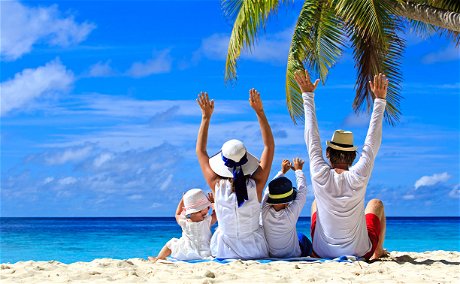 Personalised - Just For You!
In crafting your unique, personalised adventure, our tours are tailor-made to suit all your corporate and individual needs and demands. Our tours ensure that every traveler has authentic, comfortable, and meaningful interactions with local people, businesses, transportation, and cuisine.
"For the past eight years we have been leading tours in Burma. Asian Tour has served as our local partner and have never disappointed in making travel and accommodation arrangements according to our requirements." - SteveChiangRai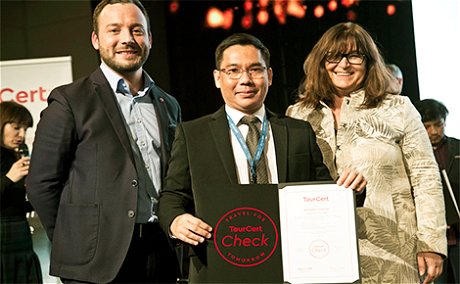 International Service Standard
We pride ourselves on having received accreditation for our high quality and competitive services. With our policy of Quality Service Guarentee, you can rest assured knowing that all your administrative needs for your travels will be settled. Our staff are multilingual and are quick to respond to any enquiries within 24 hours. Going the extra mile for our clients, we provide 24/7 service in case of emergencies, in order to give you peace of mind during your travels.
"We arranged all our travel formalities including visa to Myanmar via Asian Tour. We appreciate fantastic information about Myanmar on their web page and perfect e-mail contact 24/7 in good English. Top organization of the tour from the very beginning at Yangon airport. Perfect itinerary covering all important places in Myanmar with private car,boat,plane etc. I visited during my life 102 countries in different conditions-as a backpacker, luxury cruise etc.but visit to Myanmar was my favorite. We recomend this reliable tour agency to everybody without any hesitation." - Mieciu1
Your Local Family
Asian Tour warmly welcomes you to our home country, where we aspire to give you the family experience away from home. This means family-like care and services for you, local expertise and authentic experiences; all handled by our young and energetic Asian Tour staff.
"The BEST tour company in Myanmar - strongly recommended. Our travel agent and his team planned and executed a flawless Myanmar 26 days trip for our family. The sites were first rate, the guides were professional and very knowledgeable, the drivers courteous and always on time, and all travel logistics were handled smoothly from start to finish. We highly recommend this travel company and this agent and will be engaging the team again in the future." - pinkyp521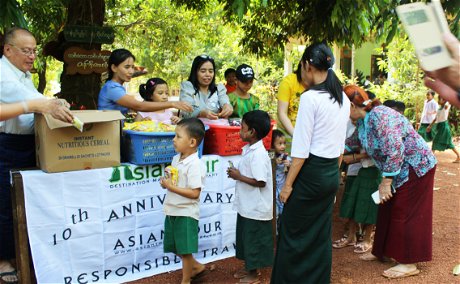 Corporate Social Responsibility
At Asian Tour, we firmly believe in Responsible Travel. We design and operate our holidays to bring about the highest degree of long-term economic benefits to our host communities, while protecting the environment. All our tours engage local experts and services that benefit local communities. We regularly donate to charities and take part in community service helping disadvantaged areas and people, in order to give back to society.
"We absolutely felt that our holiday benefited local people, case in point was the lunch that we had in the middle on Lake Inle in a private house on stilts where I actually went into the kitchen with grandma and cooked my own noodles, after having eaten her vegetable tempura and dumplings. The food, the views from the hour porch, and the overall ambiance was stunning, an unforgettable experience." - John Hirlihy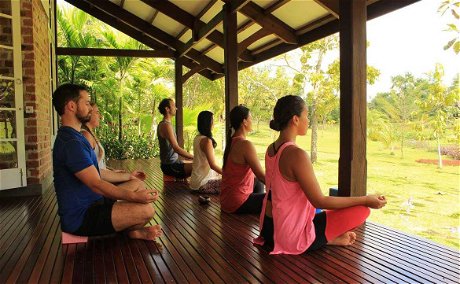 Safe and Sound
Last but not lease, your safety is our number one priority. Asian Tour will never conduct tours in areas experiencing conflict at that time, or are vulnerable to civil conflict. We take all measures to maximise your safety during your travels, such as engaging only reliable and trusted hotels and transportation partners, and we conduct threat-level monitoring for all our tourist destinations.
"I did travel in Myanmar with the arrangement of Asian Tour in October 2017. We are a group of 5 friends. The arrangement are just perfect. Logistic works as a clock. Every time we arrive, our guides are always ready. Guides are just perfect as knowledgeable, initiative and helpful. Car drivers are also very good. Vehicles are always clean and they drive carefully and safely. We recommend Asian Tour for your travel !!!" - Jason Smith
Guest Reviews
I was very pleasantly surprised as Asian Tour Myanmar was several steps ahead of all other travel agencies I approached, and managed to arrange all my travel needs within 24 hours despite a very last minute request I sent to them. As a poor bagpacking university student, I was very grateful to Asian Tour for helping to give me recommendations to exotic places I had never dreamt of going... Read this review

ttimuari

via TripAdvisor

Wir haben die Tour Yangon, Bagan und Thandwe gewählt. Dei Sehenswürdigkeiten in Yangon wurden uns in einer interessanten 2-TagesTour (jeweils am Nachmittag/Abend) gezeigt. Der absolute Höhepunkt war die Atmosphäre in Shwedagon Pagode am Abend, einzigartig :-). Die Abholung vom Hotel und die Fahrt zum Flughafen am nächsten Tag war pünktlich. Wir sind dann nach Bagan geflogen, ist auch sehr zu empfehlen. Die teilweise 2000 Jahre alten Tempel sind einzigartig.... Read this review

Road38631898757

via TripAdvisor

Extremely professional and reliable tour agency !!! We arranged all our travel formalities including visa to Myanmar via Asian Tour.We appreciate fantastic information about Myanmar on their web page and perfect e-mail contact 24/7 in good English.Top organization of the tour from the very beginning at Yangoon airport. Perfect itinerary covering all important places in Myanmar with private car,boat,plane etc.We were luckily only two persons on the tour so... Read this review

Mieciu1

via TripAdvisor

"I think I was one of the first tourist joining this tour! But it was really worth every single $. After a short drive we came to a small village where the bike-men where waiting for us. They had very prober bikes (mine was a Cannondale!). The owner of the bike-company is a very professional biker and explained about the tour and safety. Our first stop was for coffee... Read this review

berremans

via TripAdvisor

I and my travel mate used modified 9 days promotion offer in November 2018 for visiting Yangon, Inle Lake, Bagan, and Mandalay. Asian Tour provided accommodation in shared twin rooms with daily breakfast, domestic airfare Heho-Bagan, public bus from Yangon-Heho, a public boat from Bagan-Mandalay, private pick-ups in each place. The service was smooth and allowed us to do our own exploration of sites taking care about transportation and... Read this review

Anita

via TripAdvisor

"Last February I spend some time in Yangon and wanted to see something else. So I have joined this tour and visited the Dala side of Yangon. Life over there is so different and such a surprise to me. Very kind and friendly people, you really see the colorful local life, easy to reach (just a 10 minute boat-ferry with views on Yangon) and relaxed. It feels like you... Read this review

berremans

via TripAdvisor

The tour, arranged by Asian Tours, was excellently handled from start to finish. The hotels were mid-range and comfortable with excellent breakfasts and acceptable WiFi services.The tour itself was very interesting places, from Mandalay to Barak to Yangon, our final destination. We were able to visit some hand-craft centers that we found extremely interesting. The time flew by, and now we are sorry that the tour is over. Overall... Read this review

B325MOjohnh

via TripAdvisor

The BEST tour company in Myanmar - strongly recommended Our travel agent and his team planned and executed a flawless Myanmar 26 days trip for our family. The sites were first rate, the guides were professional and very knowledgeable, the drivers courteous and always on time, and all travel logistics were handled smoothly from start to finish. We highly recommend this travel company and this agent and will be... Read this review

pinkyp521

via TripAdvisor

This holiday was totally unique, the ten-days was the perfect getaway from work, just what I needed. We spent an extra day in Mandalay at the start ad two days in Yangon at the finish to top off the experience. We were sorry to leave which kinda says it all. Kudos, by the way, to the local tour group, Asian Tour, whose guides were charming, fluent in English, and... Read this review

John Hirlihy

via Responsible Travel

I did travel in Myanmar with the arrangement of Asian Tour in October 2017. We are a group of 5 friends. The arrangement are just perfect. Logistic works as a clock. Every time we arrive, our guides are always ready. Guides are just perfect as knowledgeable, initiative and helpful. Car drivers are also very good. Vehicles are always clean and they drive carefully and safely.We recommend Asian Tour for... Read this review

Jason Smith

via Google Reviews

I booked a one-day photography workshop with world-famous photographer Maung Maung through ASIAN TOUR. The process was straight-forward and easy, and the company was able to accommodate my schedule on short notice. I had a great time in Bagan and I can wholeheartedly recommend Simon and ASIAN TOUR. I am looking forward to my next adventure with them.

Blagovest Dachev

via Trustpilot

Eight years of highest quality service. For the past eight years we have been leading tours in Burma. Asian Tour has served as our local partner and have never disappointed in making travel and accommodation arrangements according to our requirements.

SteveChiangRai

via TripAdvisor