Chin Tribe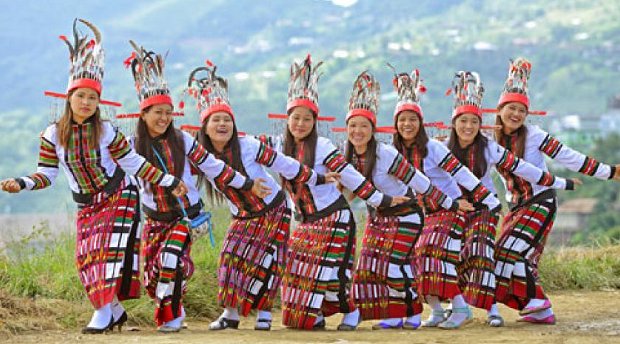 Chin, occupying the southernmost part of the mountain ranges separating Myanmar (Burma) from India. Chins is a very big ethnic group and reside in north and north west in Myanmar. Their estimated population is around 1.5 million.
Chin People
The Chin call themselves the Zo or Zomi, names used for them in India. Over 50 different subgroups of Chin can be distinguished, mainly by unique costumes and tattoos. Major tribes of the Chin in Myanmar include Asho-Chin, Falam-Chin, Haka-Chin and Tedim-Chin and also the largest ethnic group of the Chin people are the Zomi. The Chin tend to have darker skin than the Burmese.
These people predominantly live in the Chin State, Bago Division, Ayeyarwady Division, Magwe Division, Rakhine State and Sagaing Region of Myanmar, but are also spread throughout Burma, Bangladesh and India.
Traditionally, the Chin peoples were animists and primarily, 90 percent of Chin people are Christian and minority are Buddhist.  Their languages, cultures and traditions are different according to their represented ethnic groups and locals.  Mainly, they speak several Cumtu, Kukish, Naga and Maraic languages.
There are Hakha, Falam, Tedim, Zomi, Zo, Mindat, Matu traditional dresses. Every kind is different but have many similarities at the same time. The designs are different and every kind these traditional dresses are colourful. The main colours use for these traditional dresses are red, green, and black.
Chin men usually wear shirts and trousers but wrap themselves with colourful blankets on special occasions. They wear headdresses with vertical black stripes. The Chin "longyi is like the Myanmar "longyi" except it has bold stripes. Chin women wear longyis long enough to cover their ankles, and decorated with horizontal stripes, diamonds or flower designs. Their open-front blouses buttoned in the center, with short sleeves with checkered designs along the edge. They also wear a broad band of silver and bronze wires around their waists. On festival days, they wear beautifully woven with silk blankets.
Chin people do not wear these traditional dresses in daily life. They wear these on special occasions like Sundays, Weddings, Chin National Day, Christmas, and any other important occasion.
The Chin have traditionally grown dry hill rice at lower elevations and millet, maize and sorghum at higher elevations. Sorghum is use mostly for making beer called Zu. They also grow vegetables, beans, peas, melons and pumpkins. Cultivation is done mostly by hand without animals, using hoes in place of plows. The Chin also grow cotton and flax for clothes but do so less than they used to now that they can afford commercially produced clothes.
And also produce some iron tools and weapons using open-hearths fired by double-bamboo pistol bellows. They also make things like baskets, pottery, mats and textiles. They have traditionally produced some fine silk-thread embroidery, jewelry made with beans, brass, silver and gold. Valued objects include gongs from Burma and brass vessels from China. These items were obtained through trade networks.
Chin people also compete on soccer, volleyball, and wrestling. Among these sports, wrestling is the most popular one for Laimi.
Men smoke tobacco in clay pipes and women smoke in bongs with clay bowls. The Chin have traditionally raised their own tobacco.
Attraction
The Chin National Day is celebrated annually on February 20, which is the day the Chin people gained their human rights from Burma.  The first Chin National Day was celebrated in 1951 at Mindat. People display many traditional dances such bamboo dance, sarlam (conquest dance), khuang cawi (a lady is lifted by crowd), and many other dances from each group.  There is also Miss competition from each town or city in Chin State.  Other events, such as fashion shows and singing also take place in Chin National Day.  Traditional food, such as sabuti (corn soup) and chang (rice cake) are served.
Mount Victoria and the Rih Lake are the most famous attractions of Chin State and surely these famous places will give you breathtaking views.  Chin are well known not only for its panoramic views but also spotting faced – tattooed women and their different traditions, cultures.
Chin Tribe Program
Program for Naga New Year Festival
For more information on this tour and other experiences, get in touch with us at [email protected]