Mild Adventure Trekking to Chin State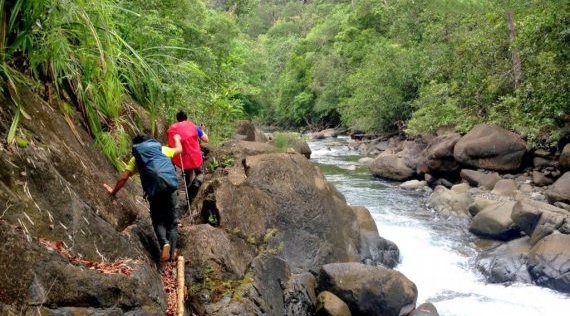 For mild adventure travel enthusiasts, trekking is the world's most exciting destinations. This amazing program designed with trekking, adventurous explorations of colorful Tribes, finest cultural heritage sites and spectacular landscapes with classic sightseeing. It offers unparalleled access to the best of Myanmar and sure, the stories you bring home will be epic and unforgettable.
Remark: This tour is just an example and can be customized to your preferences.
Gallery
Itinerary
Early in the morning, you are picked up at your hotel in Bagan. Drive to Chauk, cross the Ayeyarwady River, and from here onwards there are only rough or dirt roads for the coming days. Today's drive will take about 7-8 hours, reaching the district town of Mindat (20,000 inhabitants) towards evening. Mindat is 1473 metres (4860 feet) above sea level.
Overnight stay in Mindat.
Day 2
Mindat (about 4 hours Hiking)
This morning walk to the village of Pang Oo, located on a steep slope. This is your first opportunity to acquaint yourself with the Chin lifestyle and tradition. In this village, an older man specialises in reading the future in a particular way. He heats up bamboo sticks, lays them on eggshells, and as the cracks appear in the eggshells, he reads the future. Return for lunch (on your own account) to Mindat. In the afternoon, visit another attractive and photogenic village, Ng'Nam Thai.
Overnight stay in Mindat.
Day 3
Mindut - Mount Victoria - Kanpetlet (about 4 hours Hiking)
Hike up to the summit of Mount Victoria, from 1728 to 3091 metres (5700 to 10,200 feet).
After breakfast drive into the National Park to the upper base camp to start for the summit of the Mount Victoria. The footpath is a little steep but the reward is the fantastic view once you come out of the forest and reach the altitude where you see rhododendrons bushes. The area is rich with bird life; have your binoculars ready. Picnic lunch on the way.
In the afternoon, return to the upper base camp and drive down to the picturesque old town of Kanpetlet.
Overnight stay in Kanpetlet
Day 4
Kanpetlet (about 3 hours hiking)
Today, visit some smaller Chin villages around the town of Kampelet. You will find tribes such as: Ngara, Yin Du, Dai, Okpu, Magan, Mwyn. The walk to each village takes about 1 to 1'bd hours. All these groups speak different dialects and have different costumes. It is mostly elderly women who have the traditional tattooed faces the Chin are well-known for. These can be in several different patterns, including dots, spider's webs, lines, and curls. Chins are mostly Christian, from Methodists to Catholics, but animist customs survive. In every village you can see a house decorated with buffalo horns. These come from an animal called a mithan, or gayal (bos frontalis), which is descended from a wild gaur (bos gaurus). Each time a mithan is slaughtered a kind of wooden pillar decorated with ornaments is erected in front of the house. In addition, a stone table, which is also used as cover for urns, is placed nearby. Some of the houses have up to ten such pillars and in some villages the stone tables are all gathered together (like a cemetery) whereas in others they arenear each home.
Overnight stay in Kanpetlet.
Remark : It is recommended to pre-arrange lunch box for hiking with the assistance of your guide, according to your wish on your own account.
Full day drive back to Bagan via Saw. En route you will pass two elephant camps, and depending on the season, you might see them at work. Arrive in Bagan in the late afternoon.

Itinerary is subject to changes depending on flights, road conditions and availability of rooms.