Kachin Tribe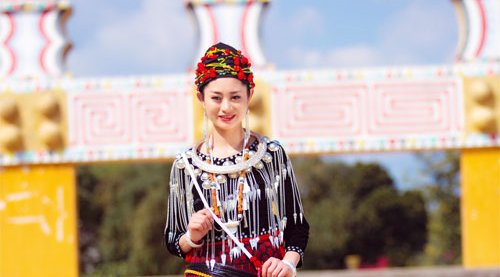 Smallest of the Major National Ethnic Races in Myanmar are the Kachin people, also known as (Singhpo). They are mainly living in North-Eastern Myanmar in Kachin Hills and neighbouring Yunnan Province, China and Arunachal Pradesh, India. The name of 'Singhpo' is a variation of 'Jingpo'. About one million Kachin peoples live in the region.
Kachin People
Kachin people comprise of different 12 ethnic groups such as Kachin, Trone, Dalaung, Jinghpaw, Guari, Hkahku, Duleng, Maru (Lawgore), Rawang, Lashi (La Chit), Atsi and Lisu.  Majority of Kachin groups are Christian and minorities are very little Buddhist influence.  There are also some Muslims and Hindus.  The Burmese language is widely spoken and Kachin languages such as Jingphaw, Rawan and Lisu are also spoken.
Most of Kachin people are live in Kachin State. Putao, Sumprabon, Sadone, Kamine, Bamaw, Shwegu, Seinlone, Moekaung, Naungmong and Myintkyina Township are the Kachin resident. 
Kachin men wear shirts, traditional jackets, Sarong like Longyi.  They also wear turbans or headdresses with tassels. Kachin women adorn themselves with hand-woven clothes with flowery and checkered designs. A number of silver coins and studs are attached to their blouses, silver necklace and silver earrings were set.
Many Kachin eat rice with vegetable stew three times a day, sometimes meat or fish. They generally don't eat the meat of goats, sheep, monkey, horse, dog and cat. The Kachin chew betel nut and tobacco and sometimes smoke opium. Rice is used to make beer and a distilled liquor.
Kachin literature includes folk tales, legends and ballads. Many of them are a kind or oral history about chiefs passed down from generation to generation. Love songs are popular among young people.
Traditionally, Kachin have been subsistence farmers and have specialized skills making earthenware and weaving mats, baskets and house walls from bamboo, cane and grass. Pottery, tools and metal objects are obtained from the Shan or Chinese.
Attraction
Kachin's people delightful festival known as Manaw, it is one of the most popular festival in Myanmar. This festival is usually held in 10-January.  The highlight of the Manaw Festival is dancing around a bonfire in front of the multi-colour painted poles and strings of small colourful flags.  The young people meet and fell in love at the dance, but it is not at all.  It is a gentle and slow group dance without touching even of the fingertips. The girls wave handkerchiefs and the boys may be allowed to hold the other corner: he cannot get closer than that. The Jingpaw women wear red skirts and black velvet jackets hung with bosses of silver. Their silver wears are intricately made, and handed down from one generation to another.
The landmark of Kachin is Hkakabo Razi, the highest mountain in the country which stands at the edge of the Himalayas and towers to a height of 5,889 meters (19,321 ft), it is a place where mountaineers can enjoy their climbing.  And also, the Irrawaddy River is important spiritually to the Kachin, the lifeblood of the nation, is unique and picturesque.  Kachin is well known not only for its natural beauty but also for its natural resources like jade.
Kachin Tribe Program
Mystery of Kachin State - 6 days / 5 nights
For more information on this tour and other experiences, get in touch with us at [email protected]