MYANMAR BEACHES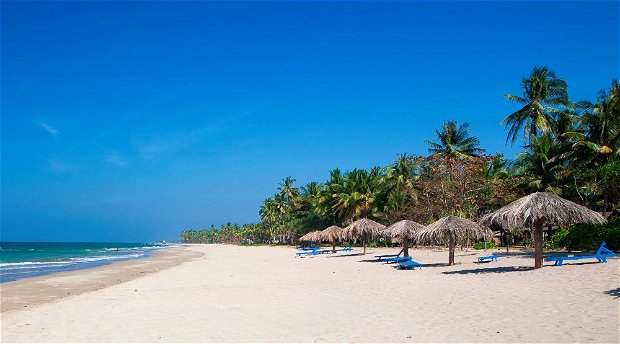 NGAPALI BEACH
Ngapali Beach is one of the Asia's most beautiful Beaches. It has turquoise blue water, whiter soft sand, 7km long beach. Ngapali Beach (pronounced Napally) and it is located in Rakhine State, Myanmar. Myanmar's owns some incredible undiscovered beaches. Perfect palm trees all along the coastline and one of the loveliest places in Myanmar. It makes for the perfect place to marvel at the beautiful sunsets.
NGWE SAUNG BEACH

Ngwe Saung is a popular beach among tourists visiting Myanmar. It is situated to the west of Myanmar in Bay of Bengal. 'Ngwe' means silver, which explains perfectly the silvery sand on the beach here. The beach is 5 hours drive, with no traffic, away from the principal city of Yangon. It is known for its cleanliness and tranquility will also appreciate the scarce human activity at the Ngwe Saung Beach.
CHAUNG THA BEACH

Chaung Tha is Myanmar's enjoyable beach located 40km far away from the west of Pathein of Irrawaddy Region. You will surely find yourself relaxing and you can stroll along the seashore and visit nearby village to sample the local cuisine, and buy ornaments made of seashells, mother of pearl, fossilized marine flora, unusual coral formations and many more. The main attraction is a small pagoda built on a limestone boulder in the southern end of the beach. The beach is more affordable than Ngwe Saung and Ngapali beach, and it is mostly crowded with local visitors at weekend and during Myanmar Water Festival (Thingyan).