Mahamuni Pagoda Festival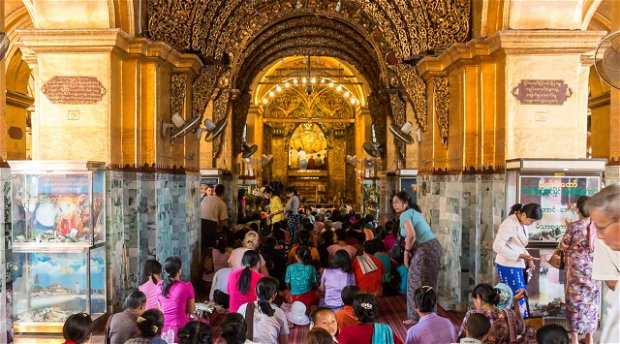 Place : Mahamuni Pagoda Precinct, Mandalay.
Time : 25th January - 8th February 2020
Duration : 15 days
Glutinous rice delicacy contests are held late on 14th Waxing day. On the morning of 15th Waxing day / full moon day, incense is burnt in large flames in a symbolic gesture of offering heat to the great image.