Restoration of Kyaiktiyo Pagoda (Golden Rock) Pagoda
Posted on Mon October 14, 2019.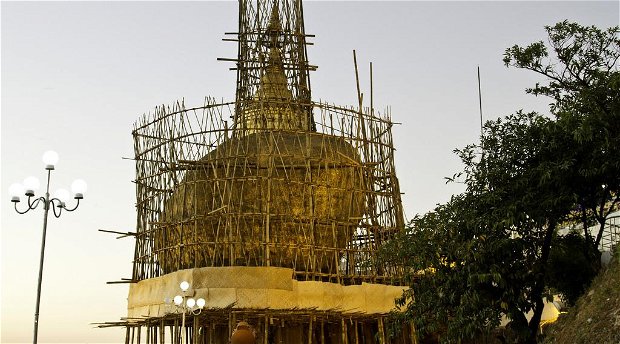 Impressive Kyaiktiyo Pagoda (or) Golden Rock Pagoda usually apply Gold Leaf as part of the renovation every 3 years. As per recently announcement from Trustee, Kyaiktiyo Pagoda will be under restoration from 21 January 2019 to March 2019. During this period, it will be partially/fully covered by bamboo scaffolding.