Myanmar Domestic Tourism Reopen
Myanmar Domestic Tourism Reopen
Posted on Sat July 25, 2020.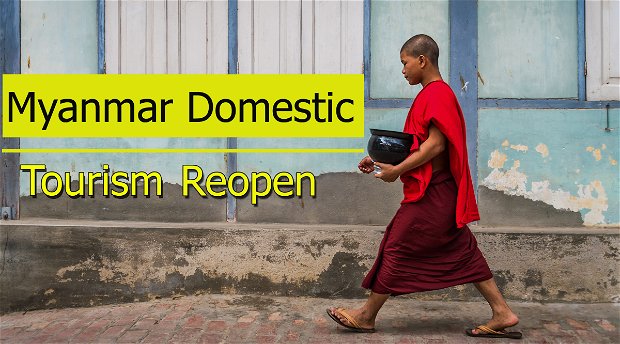 Myanmar has designed a strategic roadmap for the recovery of its tourism sector, Minister for Hotels and Tourism U Ohn Maung announced on Tuesday (June 9).
"The tourism industry in the 'new normal' will operate in accordance with the ministry's roadmap and in cooperation with related tourism organizations," he said. The Myanmar government has been working on a strategic recovery plan for the tourism industry since April and has come up with three phases.
In the first "survival" phase, the government relaxed taxes, reduced license fees, postponed the collection of rents as well as provided loans for hotels and tourism businesses. The Hotels and Tourism Ministry also provided online training for tourism professionals and staff, discussed new destinations and assessed the tourism market.
The second "reopening" phase runs over three months – June, July and August – and involves the use of standard operating procedure for screening travelers and staff. The government will also promote domestic travel as local destinations have started re-opening this month of June. Pagodas, museums and parks will also be reopened in accordance with the national guidelines issued by the Ministry of Health and Sports.
The third phase, which will focus on re-launching the industry, will be implemented over six months to a year and will include new campaigns and long-term plans for reinventing Myanmar's tourism. The government plans to create a "travel bubble" through bilateral agreements with Thailand, Cambodia, Laos and Vietnam once the countries reopen.
Myanmar is closed to international travelers until July 31, though Yangon airport remains open for domestic and relief flights.
blog comments powered by

Disqus