Laos - Myanmar Border Status
Posted on Mon October 14, 2019.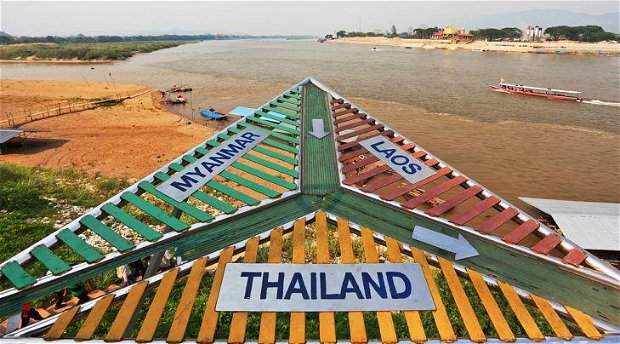 The border gate between Myanmar and Laos has been upgraded and given international status, according to the Ministry of Labour, Immigration and Population. The ministry has upgraded the Wan Pong check point in Tachilek, Shan State, making it an international border entry point for Myanmar and Laos. The Myanmar-Laos Friendship Bridge links Kyainglap (Kenglap) in Tachileik district. It is opening starts 20 November 2018 as the international border between the two countries. Wan Pong Gate & Kyainglap Gate is a hole out of the international border status between Myanmar – Laos.
The border agreement will allow citizens of the two countries and third country national travelers to cross the border between Myanmar and Laos through Wan Pong and Kyainglap with the necessary visas or passports.
Before the upgrade, citizens from the two countries crossed the Myanmar-Laos border with limited access. There are also no direct flights between Myanmar and Laos, so third country travelers have to pass Thailand either by air or land to enter Myanmar. Now we can arrange trips for travelers from the two countries without passing through a third country and tourists can also depart through Myanmar at the new international gate.
There are now more opportunities for tourism to be developed at the border areas with the opening of new border gates. We can easily travel to neighboring countries over land which will also improve trade relations.