American Doctor 'Gordon Seagrave'
Posted on Tue November 17, 2020.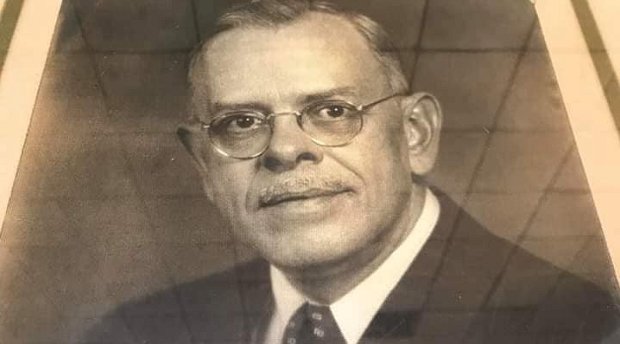 Once Upon A Time …
About Author of Burma Surgeon, American Doctor 'Gordon Seagrave', who is in the heart of his beloved natives, Namkham people.
In the border town of Namkham, there is a very famous hospital and a great nursing school.
It became a reliable hospital not only for Kachin, Shan, Lisu, Rwandese, Palaung, and Chinese in the area but also for American soldiers while Second World War. In 1922, the hospital was founded by Gordon Stifler Seagrave, an American born in Yangon, Myanmar and he was the son of American Baptist missionaries Rev. Albert Ernest Seagrave and Alice Vinton. Seagrave was born in 1897 and raised in Burma, and his first language as a child was not American English but Karen. Seagrave loved Burma very much and considered Burma as his homeland.
As a teenager, he became a surgeon at Johns Hopkins University in the United States in 1921. As soon as he became a doctor, he returned to Nam Kham and set up a hospital. At that time, his hospital was a well-established hospital that could treat people of all ages around Namkham with Western medical surgery. But in this arid region, he struggles alone with many medical problems. At that time, his wife, Marion Grace, an American and his nurse tried to help him.
They had to pick up rocks from the Namsari River in Namkham with local manpower and built a hospital with each rock. All the hospital buildings and nursing schools are just built with natural stones of Namkham. Many of the stone hospital buildings on the banks of the Shweli River are a testament to their hard work.
In his famous book, Burma Surgeon, Seagrave wrote about these difficult medical conditions in the jungle, despite the hardships of the hospital. Since Seagrave was the only doctor in the area, he had to train his own nurses to help him. They were also known as Burma nurses.  He served as a U.S. Army medical doctor during World War II, he and his nurses served as main medical team for the Allied Army. After the Second World War, he returned to Nam Kham to continue his medical treatment.
After the death of Seagrave in 1965, it was nationalized by the government, and to this day, the Namkham hospital and Nursing School operates under the Ministry of Health.
The grave of Seagrave, his wife, his baby and his nurse are still lying peacefully in the family cemetery near their beloved Namkham Hospital.