Myanmar Active - 15 days / 14 nights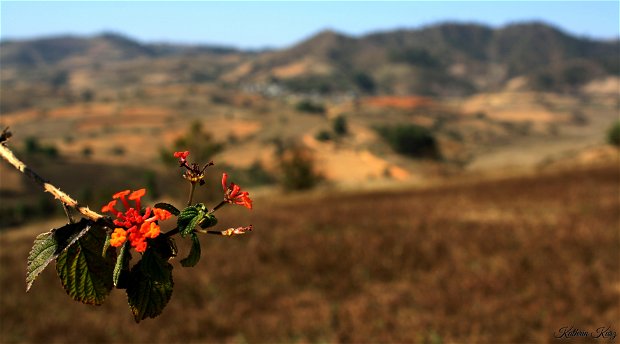 Offering unparalleled access to the best of Myanmar, the stories you bring home will be epic and unforgettable.
Discover Myanmar differently, with light adventure activities! This amazing program is designed with trekking, cycling, and adventurous explorations of colourful ethnic tribes, the finest cultural heritage sites, and sightseeing over spectacular landscapes. For adventure travel enthusiasts who love trekking and vacations to the world's most exciting destinations, this programme is meant for you!

Remark: This tour is just an example and can be customized to your preferences.
Gallery
Itinerary
Be warmly welcomed by your guide at Yangon International Airport. Transfer to hotel.
Overnight stay in Yangon.

After breakfast at hotel, the first day of your tour in Myanmar starts with a heritage tour to the gorgeous Yangon City Hall, centrally located in Downtown Yangon. Built in 1936 by Myanmar architect U Tin, it is a massive building with traditional tiered roofs, a combination of European design and engineering technology, and is considered to be a fine example of Myanmar architecture. Nearby is the former Immigration Department. This building was designed in 1910 to be the country's most upmarket department store, Rowe & Company. Proceed to the High Court, a 1911 brick building designed by the architect John Ransome.
Continue walking down to Pansodan Street enjoying impressive colonial buildings and have a stop at Hla Day, a non-profit social enterprise shop, offers quality contemporary and traditional handicrafts sourced from local producers often struggling to overcome disability, exclusion and poverty. You'll find colorful women's and kids' clothing, soft toys, stationery, jewellery, home ware and more. Continue to Strand Road, home to the three-storey former New Law Courts. Next stop is the 1916 Custom House, a large building with an elegant white tower and double-faced clock above the entrance. Walk past the red brick General Post Office to the luxurious Strand Hotel, built in 1901 by the Sarkies brothers, Armenian hoteliers. Finally, see the bustling life at the Nanthida Jetty. 
Visit and stroll through the Bogyoke (Scotts) Market (closed on Monday and Gazette Holiday), a compound of hundreds of stalls and shops, that gives you the opportunity to see Myanmar's wide range of handicrafts and gemstones. After a photo stop at the Karaweik Hall, a hamsa (bird) shaped floating barge on Kandawgyi (Royal) Lake, visit the magnificent reclining Buddha Chauk Htat Gyi. 
Your trip to Yangon tour ends visit to the most iconic site of the city - the Shwedagon Pagoda, one of the world's most spectacular and important Buddhist monuments, for sunset viewing. 
Overnight Stay in Yangon.
After breakfast, transfer to airport for domestic flight to BAGAN. Upon arrival, visit a colourful local market and continue the day with visits to the most significant pagodas and temples of Bagan. This includes the Shwezigon Pagoda, built by King Anawrahta in the early 11th century as a religious shrine; a small monastic school at Zay Ta Wun Monastery; and Gu Byanuk Gyi, a temple with superb murals of Jataka scenes. Next stop is Htilominlo, the last Bamar-style temple built in Bagan, which boasts old murals and friezes. Continue to Ananda Temple, with four standing Buddha images and make a photo stop at Bagan's tallest temple; 61 metre-high Thatbyinnyu Temple, known as the 'temple of omniscience'.
For lunch break (on your own account) your guide may arrange at Ayeyarwaddy River Terrace Restaurant or depending on your wishes.
In the afternoon visit a lacquerware workshop where you'll learn how to produce in an artistic way,  a small piece of lacquerware as a souvenir. Then, explore Bagan by horse cart, in the late afternoon before sunset, through the village of Minnanthu and see how local people live. Finally, continue to an elevated viewpoint for an unforgettable sunset over the plains.
Overnight stay in Bagan.
Early in the morning, you will be picked up at your hotel in Bagan. Drive to Chauk, cross the Ayeyarwady River, and from here onwards there will only be rough and dirt roads for the coming few days. Today's drive will take about 7-8 hours, reaching the district town of MINDAT (20,000 inhabitants) towards evening. Mindat is 1473 metres (4860 feet) above sea level. 
Overnight stay in Mindat.
This morning walk to the village of Pang Oo, located on a steep slope. This is your first opportunity to acquaint yourself with the Chin lifestyle and tradition. In this village, an older man specialises in reading the future in a particular way. He heats up bamboo sticks, lays them on eggshells, and as the cracks appear in the eggshells, he reads the future. Return for lunch (on your own account) to Mindat. In the afternoon, visit another attractive and photogenic village, Ng'Nam Thai. 
Overnight stay in Mindat.
Hike up to the summit of Mount Victoria, from 1728 to 3091 metres (5700 to 10,200 feet).
After breakfast drive into the National Park to the upper base camp to start for the summit of the Mount Victoria. The footpath is a little steep but the reward is a fantastic view once you come out of the forest and reach the altitude where you see rhododendrons bushes. The area is rich with bird life; have your binoculars ready. Picnic lunch on the way.
In the afternoon, return to the upper base camp and drive down to the picturesque old town of KANPETLET. 
Overnight stay in Kanpetlet
Day 7
Kanbetlet (About 3 Hours Hiking)
Remark: It is strongly recommended to pre-arrange a lunch box for hiking with the assistance of your guide, according to your wish on your own account.
Today, visit some smaller Chin villages around the town of Kampelet. You will find tribes such as the Ngara, Yin Du, Dai, Okpu, Magan, Mwyn. The walk to each village takes about 1 hour. All these groups speak different dialects and have different costumes. It is mostly elderly women who have the traditional tattooed faces the Chin are well-known for. These can be in several different patterns, including dots, spider's webs, lines, and curls. Chins are mostly Christian, from Methodists to Catholics, but animist customs survive. In every village you can see a house decorated with buffalo horns. These come from an animal called a mithan, or gayal (bos frontalis), which is descended from a wild Indian Bison (bos gaurus). Each time a mithan is slaughtered a kind of wooden pillar decorated with ornaments is erected in front of the house. In addition, a stone table, which is also used as cover for urns, is placed nearby. Some of the houses have up to ten such pillars and in some villages the stone tables are all gathered together (like a cemetery) whereas in others they are near each home. 
Overnight stay in Kanpetlet.
Full day drive back to Bagan via Saw. En route you will pass two elephant camps, and depending on the season, you might see them at work. Arrive in Bagan in the late afternoon.
Overnight stay in Bagan.
After breakfast, transfer to airport for domestic flight to HEHO.
Upon arrival, it is an hour's drive (25km) to Nyaung Shwe, the gateway town to Inle Lake. Stop on the way to visit Shwe Yan Pyay Monastery.
Excursion by boat on the Inle Lake will include sights of the famous leg rowers, typical floating gardens, and local methods of fishing, village life and magnificent scenery. You will visit the Phaungdaw Oo Pagoda, one of the most sacred shrines in Myanmar, dating back to the 18th century; Silversmith, Blacksmith And Weaving Workshops in Ywa-Ma and Inpawkhon. Also, visit the Nga Phe Kyaung Monastery - a wonderfully carved floating wooden monastery in the lake.
Overnight stay in Inle Lake.
After breakfast, the visit begins with the local market in the Inle Lake region (Remark: on market days only). Then proceed to the Western Shore of Inle Lake, where you will find the beginning of a stair path leading to the well hidden INDEIN complex.  Visit one of the most amazing historical sights on the shore of the lake consisting of hundreds of small stupas overgrown by moss and green vegetation. Continue to an Intha family's house or local restaurant and join them in preparing lunch. Using local produce, herbs and freshly caught fish, prepare a feast of traditional dishes handed down from generation to generation of Intha families. Sit down around a large wooden table, local-style, and enjoy a delicious lunch in the company of a warm, hospitable local family. 
After lunch, continue on foot to a village nearby where several crops are grown in traditional ways. Walk in an easy pace along one of the many creeks passing through rice fields to the village of SAE MA. Visit the primary school of the village and possibility to meet the children and teachers to observe their way of learning and teaching. Return to your hotel.
Overnight Stay in Inle Lake.
After breakfast, your guide will pick you up at the lobby and leave for trekking to PINDAYA. Upon arrival at Pindaya, start your trekking to Htut Ni village (1.5 hrs). You will see the lifestyle of the Danu People (one of the Shan ethnic minorities of Myanmar) living on growing tea leaf as their main business and other crops. Proceed to See Kya Inn Village (meaning the village of misty lake) located in the forested mountain (1 hr) passing through tea leaf plantations. Lunch will be served at one of the local family house.
After lunch proceed to Yazakyi Village (1 hr) which belongs to the Palaung people. The Palaung are the long-necked people and one of the earliest settlers in Myanmar scattering around the mountains of Shan State. Meet the local Palaung and enjoy their village life.
Dinner and overnight stay at the monastery of the village.
Day 12
Trekking to Pindaya
After breakfast in the early morning, leave from Yasagyi Village and proceed trekking to the Linna Inn Village (2 hr) with a very nice view on the way. And continue walk to Taung Paw Gyi Village, a very big village where people make their living from growing tea and coffee. There, you will be able to glimpse Pindaya, which across one of the most densely farmed areas in Myanmar. After visiting this village, walk (1 hour) back to Pindaya, mostly downhill without any steep steps.  Arrived Pindaya and check-in at hotel.
If you wish, visit to Pindaya Cave, high up in the cliffs. Inside the caves are thousands of hidden Buddha images donated over decades. The caves are perched on top of a plateau with gorgeous views of the town below. Visit a local workshop where craftsmen make umbrellas and paper from local materials.
Evening, stroll along the town and lake where you can see the way of locals life and feel the beautiful night view of Pindaya.
Overnight Stay in Pindaya.
After breakfast at hotel, transfer to Heho airport and flight to MANDALAY.
Upon arrival, drive to Mahagandayon Monastery where more than a thousand monks live and study. Time permitting, you will have the opportunity to observe the monks having their last meal of the day in total silence. Transfer to hotel.
In the afternoon, visit also one of the most revered religious monuments of Myanmar, the Mahamuni Pagoda. Mandalay is also a major arts and crafts center. Visit a Kalaga tapestry craftsmen's shop.
Continue experience the sights and sounds of Mandalay including Shwe Inbin Monastery, the Golden Palace Monastery and a superb example of a traditional wooden royal building. Visit Kuthodaw Pagoda, the world's largest book made of marble. Then proceed to 200-year-old U Bein teak bridge, built in 1782 during the era when Amarapura was the Royal capital, for sunset viewing.
Overnight stay in Mandalay.
After breakfast in the early morning, begin cycling tour (by normal local bikes) heading to the southwest of the city, Amarapura (17 Km/ app 1 hour). Stop here to visit U Bein Bridge for a walk along this 200 year-old teak bridge. 
Then, continue by bike (15 Km/ app 1 hour) beside the bank of the river to SAGAING visiting several rural villages on the way. These typical Myanmar villages are mostly known for their cottage industry producing pottery and silverware. See some of the nunneries and monasteries on Sagaing Hill.
Cycling continue to MINGUN for a last stop (22 Km, app 2 hours). Visit the main sites of Mingun including famous Mingun Pahtodawgyi, Hsinbyume Pagoda and Mingun Bell, which weighs 90 tons and is considered the world's largest intact ringing bell.
Then, together with your bikes return to Mandalay by local boat. This 1-1.5 hour journey along the Irrawaddy River is a great way to observe the lives of the fishermen and enjoy the beautiful, tranquil scenery.
In late evening arrive to Mandalay Jetty and return to your hotel by bike.
Breakfast at hotel. Your day is free and easy. Transfer to airport for international departure.