Highlights of Inle Lake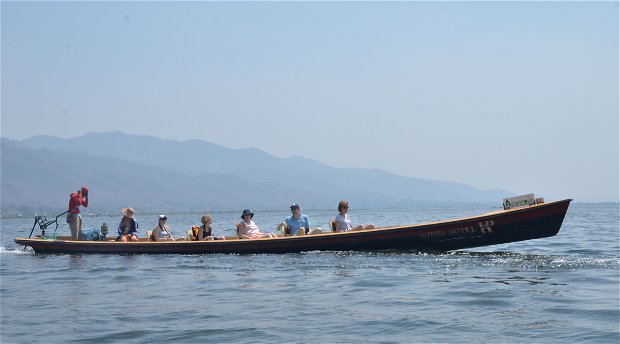 One of the most popular activities to do in Myanmar is take a boat tour in Inle Lake. Take boat excursion and explore floating garden, floating villages, floating colorful local market, Phaungdawoo Pagoda, the Jumping Cat Monastery, small workshops, factories and shops on the lake. Just be prepared to feel like you are on a Disneyland ride, gliding along with a camera and no control.
Gallery
Itinerary
Full Day Boat Excursion around Inle Lake
Day excursion by boat on the Inle Lake will include sights of the famous leg rowers, typical floating gardens, local methods of fishing, village life and magnificent scenery. Start visit to the PHAUNGDAW OO PAGODA, one of the most sacred shrines in Myanmar, dating back to the 18th century; SILVER SMITH, BLACK SMITH, CIGAR AND WEAVING WORKSHOPS in YWA-MA and INPAWKHON. And also visit Padaung Family (If the Padaung Family is still in Inle Lake) and the NGA PHE KYAUNG MONASTERY wonderfully carved wooden floating monastery in the lake.