Off The Beaten Track to Tantkyi Mountain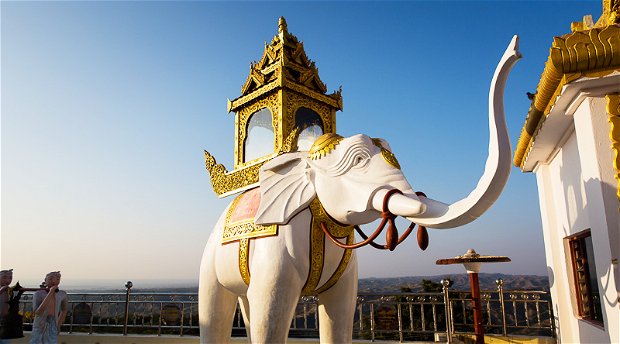 This different program from Pagoda land to the hill offers Magnificent Sceneries, Tropical Adventure Tracks, Local Lives, Boat on Ayeyarwaddy River with tea and local foods, Amazing History......
Tantkyi Taung on other side of Ayeyarwaddy River in Bagan is a prominent Burmese Buddhist pagoda, believed to enshrine tooth relics of GAUTAMA Buddha. A look down from the Tantkyi Taung Pagoda platform reveals the head of a dragon protruding from the walling down below. It is said that the tail end of this likeness of the dragon is around the site of SHWEZIGON Pagoda. Morning view can be added busy locals, trying to finish their homemage to four relics pagodas (Tantkyi Taung, Tuywin Taung, Shwezigone, Lawkanandar Pagodas) before noon of a day to fulfill wish.
Remark: This tour is just an example and can be customized to your preferences.
Gallery
Itinerary
08:30 or 14:30
BAGAN, OFF THE BEATEN TRACK TO TANTKYI MOUNTAIN
At 08:30 or 14:30, meet your guide and embark a local private boat across the Ayeyarwaddy River. Continue travel by truck through the countryside to Tantkyi Taung, it was built by King Anawrahta on Tantkyi Hill, where the royal white elephant bearing. Its nine tiers of umbrella contain a silver vane and the diamond bud. It has been renovated in successive periods and has an image of Lord Buddha, a statue of Ananda and that of the forest guardian. Here, you will be rewarded with adorable views of the Irrawaddy and temple plains of Bagan in the distance. After your visit, return down to the base, boarding back and exploring some of the sandbanks and local farms on river under sunset (if chance).
What's Included
Guided tour with local transports
 Itinerary is subject to changes depending on road conditions.