Myanmar River Rail Road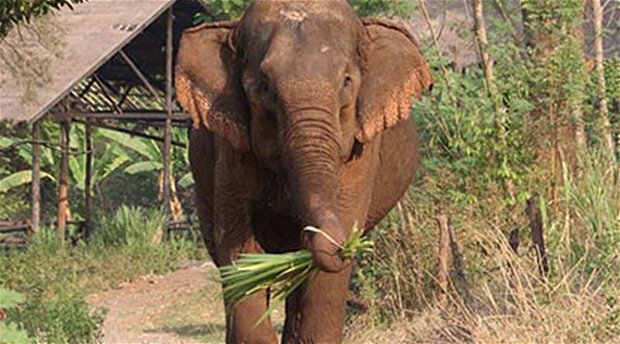 This program starts from Yangon and ends in Mandalay, offers different activities with river, rail, road and one essential air travel.Tour starts from YANGON, with its picturesque colonial architecture, atmospheric markets and glittering pagodas. Start overland journey to BAGO, an ancient Mon capital; the GOLDEN ROCK, one of the holiest sites in Myanmar; PHO KYAR Elephant camp; ancient city TAUNGOO; and car trip ends in THAZI, central train station. Take train ride from flat region to hill station, KALAW and explore GREEN HILL VALLEY elephant camp. Continue to PINDAYA and INLE LAKE to discover the floating gardens and villages before flight to BAGAN, where is the incomparable thousands of stupas and pagodas. After boat trip along Ayeyarwaddy River to MANDALAY, the trip ends in this Myanmar's cultural capital foryour next destination or home.
Recommended travel period: Throughout the year.
Itinerary
Upon arrival at YANGON airport, transferred to hotel.
After small refreshment, your journey begins with an afternoon tour through Yangon's colonial-style city center. Visit MAHABANDOOLA PARK from where you have the perfect view on Colonial Buildings, CITY HALL and HIGH COURT. Visit and stroll through the BOGYOKE (SCOTTS) MARKET (closed on Monday and Gazette holidays), a compound of hundreds of food, garment, handicraft and gem stores. After a photo stop at the KARAWEIK HALL, a 'hamsa-bird-shaped' floating barge on Kandawgyi (Royal) Lake, visit the magnificent reclining Buddha CHAUK HTAT GYI. Complete your first day in Myanmar with a visit to one of the world's most spectacular monuments, the SHWEDAGON PAGODA.
Overnight stay in Yangon.
DAY 2
YANGON – BAGO – GOLDEN ROCK (KYAIKHTIYO)
Early morning, drive to Bago (84 Km, 1½ hour). En route visit a tree shrine dedicated to legendary animist spirits known as 'nats'. Then visit the impressive and moving Allied War Graves cemetery near Htauk Kyant, the last resting place of over 6300 Allied soldiers and home to a memorial to 27,000 more. Visit Bago including the 55-metre-long reclining Shwe Thalyaung Buddha image, one of the country's most revered objects, the Maha Kalayani Sima (ordination hall) and Mahazedi (Great Stupa), offering panoramic views.
Heading to Golden rock (110 km, 3½ hours) with a stop made in the handicraft village that produces woven bamboo wares. Arrive Kin Pun based camp where you start in the trucks and on foot for Kyaikhtiyo (the 'Golden Rock'). On arrival, walk over a large platform to the Golden Rock and watch the beauty at this important pilgrimage site. Usually the place is lively with many people coming to spend precious moments here.
Overnight stay in Golden Rock.
NOTES:
The road from the base camp up to the Golden Rock has to be done by special dedicated trucks. You are not allowed to drive up there with your own vehicle. These open trucks are equipped with narrow benches on the back.
During the raining season, the platform around the Pagoda can be slippery due to rain or mist.
It is advisable to carry a torch light as there are frequent power cuts.
You are advised to only carry a light duffle bag or hand carry as your big luggage will stay in the car/bus at the base camp.
The Golden Rock Pagoda does regular gilding in a three year cycle. During this time, the rock will be covered in bamboo scaffolding. Prior notice and exact schedule may not be given.
DAY 3
GOLDEN ROCK (KYAIKHTIYO) – PHOE KYAR ELEPHANT CAMP - TAUNGOO
Drive to Kin Pun where you start in the trucks and on foot for Kyaiktiyo (the 'Golden Rock'). Drive to Thagaya, Phoe Kyar Elephant Camp (about 7 hours) along the road passing villages, towns for first part and High-way for second part. This Camp, located in the Bago Yoma Mountain Range. Rife with rich, natural beauty, the area is home to nearly 60 elephants.
A short walk through a traditional village inside the camp uncovers a plethora of splendid sights, where most of the bamboo homes have an 'elephant driveway', and visitors can meet the mahouts and their familes. Also a meeting with mahout, who will explain about the routines of life at an elephant camp.
A further one hour drive lead to Taungoo, formerly known as Kaytumadi, was founded by King Mingyinyo in 1510 AD. Although few visible remnants survived, Taungoo was the capital of one of the most powerful post-Bagan Burmese kingdoms, over which seven kings reigned for a period of 155 years. All four sides of the brick city wall remain, with the exception of a portion of the southern wall.
Overnight stay in Taungoo.
DAY 4
TAUNGOO – THARZI (BY CAR)
Breakfast at hotel.
Explore the town. The main industry of the region is forestry products, with teak and other hardwoods extracted from the mountains. A walk will be taken to a quaint village located along the Kha Baung Stream. Here, visitors may observe the daily life of the villagers, and also visit a local family who produce Cheroot, a handrolled cigar. Following this, visit to Taungoo's local market and the Shwesandaw Pagoda, the main religious landmark of Taungoo.
In the afternoon, the journey continues to THARZI (about 271 km, 6 hours), a small junction town from flat to hill region. Accommodation in Tharzi is very simple, but just night stop to join early morning train to hill station.
Overnight stay in Tharzi.
DAY 5
THARZI – KALAW (BY TRAIN)
Early Morning transfer to train station for the train jouney to KALAW HILL STATION, departing Tharzi at 05:00 am. Enjoy local train ride with local traders in ordinary class.
If in time, the train arrives to Kalaw about at 12:00 pm. KALAW is a charming little town with a mix of local and colonial-style houses. The slightly higher elevation means that the air temperature is usually much cooler than much of the country. After checking in to your hotel you may wish to enjoy a stroll around town or simply relax at your hotel.
FYI: Train in Myanmar is very simple and basic, and schedule may delay or cancel.
Overnight stay in Kalaw.
DAY 6
KALAW / GREEN HILL VALLEY ELEPHANT – PINDAYA
After breakfast, drive to Green Hill Valley Elephant Camp (26 Km 1 hour drive). Then embark on a short walk to the river, passing through a reforestation project set up by the camp and villagers. The elephants will likely be enjoying a refreshing swim in the stream and you can join the mahouts to bath these gentle animals if you wish. Return to the main camp for lunch (Included in package price). If there is time in the afternoon to explore more on foot with the local trekking guide or interact with the elephants. In the late afternoon, transfer to a narrow, winding and bumpy road (75 Km - 3 ½ hours) through the Shan Hills to PINDAYA. Check-in at your hotel.
Overnight stay in Pindaya.
DAY 7
PINDAYA - INLE LAKE
After breakfast, visit to PINDAYA CAVES, a unique site housing thousands of Buddha images placed there by pilgrims and devotees over the centuries. Continue to visit the Traditional Umbrella and bamboo paper workshop.
Afternoon, drive to NYAUNG SHWE (97 Km, 3 Hours). Upon arrival, transfer to your hotel in the lake by boat.
Overnight stay in Inle Lake.
After breakfast, day excursion by boat on the Inle Lake will include sights of the famous leg rowers, typical floating gardens, and local methods of fishing, village life and magnificent scenery. Begin with LOCAL MARKET (if possible according to market day schedule); the PHAUNGDAW OO PAGODA, one of the most sacred shrines in Myanmar, dating back to the 18th century; SILVER SMITH, BLACK SMITH AND WEAVING WORKSHOPS in YWA-MA and INPAWKHON. And also visit the NGA PHE KYAUNG MONASTERY wonderfully carved wooden floating monastery in the lake. 
Overnight stay in Inle Lake.
Optional: Balloons Over Inle
Shan state is one of Myanmar's most beautiful and culturally diverse areas. This exclusive balloon ride is a truly remarkable experience allowing you to venture off the beaten path and gain a unique perspective of the country and people. To fly over the lake in a balloon, has to be one of the most beautiful ways to see this wonder. You will see the morning fishermen looking for the first catch of the day, and boats laden full of produce on their way to the market by the immense labyrinth of canals. At higher altitude you will be amazed to see thousands of village houses seemingly floating on the lake.
DAY 9
INLE LAKE – HEHO – BAGAN (BY AM FLIGHT)
After early breakfast you will be transferred to the airport for a domestic flight to BAGAN. Upon arrival to Bagan, transfer to hotel. 
Day tour by car to the best known temples of the area including Ananda, Dhammayangyi, Sulamani, and Thatbyinnyu that will certainly impress you.
Afternoon explore the village life around Bagan - Leave to Taung Bi Village, and visit the noodle makers, a Myanmar-style movie theatre, the village hairdresser and a local tea shop. Proceed to visit traditional family business including blacksmiths, brick makers, dry snack workshops and bamboo roof producers. Continue to an elevated viewpoint for an unforgettable sunset over the plains.
Overnight stay in Bagan.
Optional: Experience the magic of Bagan and a thousand years of history from the enchanting platform of a hot air balloon, for the first time ever. Balloons in Bagan offers visitors exclusive sunrise champagne flights over the ancient pagodas of Bagan from late October to April.
DAY 10
BAGAN / VILLAGE LIFE
Exploring Magic Bagan with its numerous pagodas and temples has a fascinating countryside. The road leads through stunning land scenery, where depending on season peanuts, sesame, soya beans and other crops are planted. Each field is protected by palm trees which give shade to the farmers and which protect the fields from the wind. Stop in Sel Village and enjoy a walk through this wonderful quiet place. Wooden slippers are also produced here – people use them for showering or working in the fields. Many people here produce Soya Paste, a welcome ingredient to make a tasteful dinner. From Sel, we continue driving to Nga Thayouk village. Walk through this village and amongst many interesting things you can see families making cooking pots. The next village is famous for the children's hairstyle which is the same like centuries ago where the top hair is not cut and kept in a knot. Children up to teenager age keep this style under the supervision of the head monk of the village. Walk through this village and talk to the head master of the school and learn about village life in general. 
In the afternoon, drive one hour back to Kyauk Gu U Min Temple on the eastern side of the river. The temple is famous for its amazing sandstone figures, gigantic Buddha statues and fine square frescoes. The temple itself is built against the side of a cliff; there is a cave behind the main hall. In the upper storey, there are some square niches on both sides of the inner and outer walls of the vaulted corridor. These niches are believed to show unfinished painted scenes from 550 Jatakas. These several small niches were dedicated to practice individual meditation. Transfer back to your hotel by car.
Overnight stay in Bagan.
DAY 11
BAGAN – MANDALAY (BY BOAT)
Breakfast at hotel. Transfer to jetty and board a ferry boat for your journey on the AYEYARWADDY River. Upon arrival to Bagan transfer to your hotel.
Optional: Experience 1night/2nights/3nights/4nights cruise between Mandalay and Bagan by exclusive vessels.
Overnight stay in Bagan.
DAY 12
MANDALAY / AMARAPURA
Drive to visit MAHAGANDAYON MONASTERY where more than a thousand monks live and study. Time permitting you will have the opportunity to observe the monks having their last meal of the day in total silence. Then, visit also one of the most revered religious monuments of Myanmar, the MAHAMUNI PAGODA. Mandalay is well-known for its skilled craftsmen and, while touring traditional workshops, learns more about the city's cottage industries. Observe the production of wood carvings, kalaga tapestries, and gold-leaf, where the techniques remained unchanged from those used centuries ago to craft items for the Royal Court. (OPTIONAL ACTIVITY: Make a marionette- Join local craftsmen at their workshop and create a unique traditional puppet. A hands-on way to learn about the local culture and create a memorable, personalized souvenir! ).
In the afternoon, experience the sights and sounds of Mandalay including the GOLDEN PALACE MONASTERY, the only Royal Palace building to survive World War II bombing. This grand teakwood building is known for its exquisite woodcarving. Next is the KUTHODAW PAGODA, whose 729 marble stone slabs of Buddhist scriptures have earned it the title being home to the 'World's Biggest Book'. Then proceed to MANDALAY HILL for sunset. If time permit, visit Shwe Kyin Monastery to observe student monks start their evening prayers before return your hotel.
Overnight stay in Mandalay.
Option Tour - Early morning face washing ceremony
You are picked up by car at 04:00 to observe the traditional ritual of the daily face-washing ceremony at Mahamuni Pagoda, the most important pilgrimage site for local people.
DAY 13
MANDALAY / MINGUN / SAGAING
After breakfast, transfer to the Mandalay jetty and board a private local boat for travel upstream on the Ayeyarwady River from Mandalay to MINGUN (11 Km, about one hour). The river is always busy - small long tail boats, bamboo rafts and ferries carry goods up and down the river. Visit the unfinished MINGUN PAYA, huge brick structure that was left unfinished after an astrologer predicted the King would die should the temple be completed. In the 1800s, an earthquake left several large cracks in the structure. Continue to the beautiful Hsinbyume (Mya Thein Tan) Paya and the MINGUN BELL which, weighing in at more than 90 tons is considered the world's largest uncracked ringing bell.
Take local transport Tuk Tuk and continue to visit SAGAING, where your car awaits. Covered with numerous white-painted pagodas and monasteries, Sagaing Hill is widely regarded as the religious center of Myanmar. It is home to more than 3,000 monks and 100 meditation centers. Visit Swan Oo Pon Nya Shin and U Min Thone Sae Pagodas for a glimpse into the unique environment of this area.
Continue to 200-year-old U BEIN teak bridge, built in 1782 during the era when Amarapura was the Royal capital, for sunset viewing.
Overnight stay in Mandalay.
Breakfast at the hotel. Transfer to airport for International departure.
Itinerary is subject to changes depending on flights, road conditions and availability of rooms.