Myanmar Overland Tour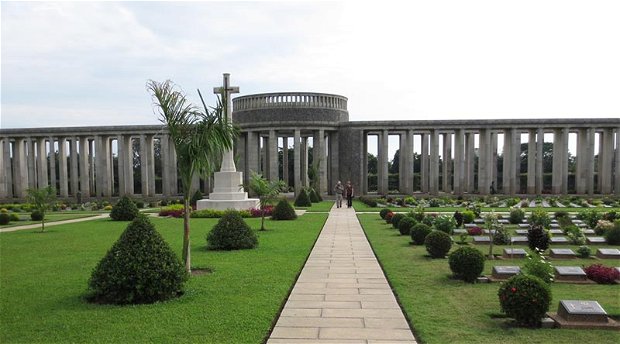 This overland trip starts and ends in Yangon, and provides a great opportunity to observe local life in closer and get their real smiles.Tour starts from YANGON, with its picturesque colonial architecture, atmospheric markets and glittering pagodas. Start overland journey from YANGON to BAGAN, en route overnight in PYAY, an old capital flourished in 5th to 7th Century A.D. After explore the incomparable thousands of stupas and pagodas in BAGAN and Mt. POPA, continuing overland trip to MANDALAY, Myanmar's cultural capital. Proceed to discover the floating gardens and villages of INLE LAKE and returning YANGON through the historical ancient cities, TAUNGOO and BAGO.
Recommended travel period: From October to May.
Itinerary
Upon arrival at YANGON airport, transferred to hotel.
After small refreshment, your journey begins with an afternoon tour through Yangon's colonial-style city center. Visit MAHABANDOOLA PARK from where you have the perfect view on Colonial Buildings, CITY HALL and HIGH COURT. Visit and stroll through the BOGYOKE (SCOTTS) MARKET (closed on Monday and Gazette holidays), a compound of hundreds of food, garment, handicraft and gem stores. After a photo stop at the KARAWEIK HALL, a 'hamsa-bird-shaped' floating barge on Kandawgyi (Royal) Lake, visit the magnificent reclining Buddha CHAUK HTAT GYI. Complete your first day in Myanmar with a visit to one of the world's most spectacular monuments, the SHWEDAGON PAGODA.
Overnight stay in Yangon.
DAY 2
YANGON – PYAY (PROME) (BY CAR)
After early breakfast, drive (280km/4-5 hours) to PYAY (Prome), situated near the ancient capital of SRI KSETRA (Thayekhittaya), which flourished between 5th and 9th century and where extensive archaeological excavations have taken place. 
After lunch break at a local restaurant, drive to Htombo village and embark for a boat trip on the Ayerwaddy River passing ancient limestone cliffs with carvings. Visit the AKAUT TAUNG pagoda and a small monastery on top a cliff before returning to Htombo and Pyay city.
Overnight stay in Pyay.
DAY 3
PYAY (PROME) – BAGAN (BY CAR)
After breakfast, admire the ancient stupas of the Sri Ksetra kingdom, BO BO GYI PAGODA and visit the ARCHAEOLOGICAL MUSEUM at the Hmawzar Village, before starting your 387 km (9 hours) overland trip to Bagan. Lunch break at a simple local restaurant en-route. Upon arrival to Bagan, transfer directly to your hotel. 
Overnight stay in Bagan.
A full day tour by car to the best known temples of the area including Ananda, Dhammayangyi, Sulamani, and Thatbyinnyu that will certainly impress you. 
Afternoon visit Lawkananda Wildlife Sanctuary which has been planted with teak, a non-native species to this dry zone area. It was established in 1997 and covers an area of 47 sqm. The sanctuary is a home to captive breeding populations of the Burmese star tortoise, Eld's deer and other rare species. After our park visit, we will take a walk to nearby Lawkananda Pagoda. It is located on the bank of Ayeyarwaddy which was built by King Anawrahta in AD 1059. The sunset across the river and gilded stupa will create a marvelous picture.
Overnight stay in Bagan.
Optional: Experience the magic of Bagan and a thousand years of history from the enchanting platform of a hot air balloon, for the first time ever. Balloons in Bagan offers visitors exclusive sunrise champagne flights over the ancient pagodas of Bagan from late October to April.
DAY 5
BAGAN / VILLAGE TOUR
After breakfast, visit to TAYOKEPYAE TEMPLE in Min Nan Thu Village; PHAYA THONE ZU and NANDAMANYA TEMPLES noted for their exquisite murals of 13th century; KYAT KAN CAVE monastery, a famous meditation and DHAMMAYANGYI TEMPLE. 
Bagan is not only the site of thousand year old temples and pagodas, but also home too many villages scattered around the surrounding plains. Leave to TAUNG BI VILLAGE, and visit the noodle makers, a Myanmar-style movie theatre, the village hairdresser and a local tea shop. Proceed to visit traditional family business including blacksmiths, brick makers, dry snack workshops and bamboo roof producers.
In the evening, horse-carriage will take you through some of the more off the beaten track temple sites.
Overnight stay in Bagan.
DAY 6
BAGAN - SALE - MOUNT POPA (BY CAR)
After early breakfast, drive to explore SALE, a town which developed during the late BAGAN era.
Worth a visit is the YOKE SONE MONASTERY with its exceptional woodcarvings on the outside of the building. Drive to MOUNT POPA.
After lunch break at local restaurant, continue to visit MOUNT POPA, an extinct volcano with spectacular views. Mount Popa is a popular pilgrimage destination for Myanmar's. The local people travel here from far away to worship various animist spirits known as "nats". 777 steps lead up to the shrine placed on top of the steep Popa peak. Transfer to the Popa Mountain Resort and rest of the day at leisure for relaxing by the pool or strolls through the surrounding forest.
Overnight stay in Mt.Popa.
Optional: Experience a boat down river (approx. 3 hours) to Sale
DAY 7
MOUNT POPA – MANDALAY (BY CAR)
After breakfast, the journey continues 255 km by road (6 hours) to MANDALAY through varied agricultural landscapes and villages. Lunch break in a local restaurant en-route. Upon arrival in Mandalay, transfer to your hotel. 
Overnight stay in Mandalay.
DAY 8
MANDALAY / AMARAPURA
Drive to visit MAHAGANDAYON MONASTERY where more than a thousand monks live and study. Time permitting you will have the opportunity to observe the monks having their last meal of the day in total silence. Visit also one of the most revered religious monuments of Myanmar, the MAHAMUNI PAGODA. Mandalay is well-known for its skilled craftsmen and, while touring traditional workshops, learns more about the city's cottage industries. Observe the production of wood carvings, kalaga tapestries, and gold-leaf, where the techniques remained unchanged from those used centuries ago to craft items for the Royal Court.
(OPTIONAL ACTIVITY: Make a marionette - Join local craftsmen at their workshop and create a unique traditional puppet. A hands-on way to learn about the local culture and create a memorable, personalized souvenir! ).
In the afternoon, experience the sights and sounds of Mandalay including the GOLDEN PALACE MONASTERY, the only Royal Palace building to survive World War II bombing. This grand teakwood building is known for its exquisite woodcarving. Next is the KUTHODAW PAGODA, whose 729 marble stone slabs of Buddhist scriptures have earned it the title being home to the 'World's Biggest Book'. Then proceed to MANDALAY HILL for sunset. If time permit, visit Shwe Kyin Monastery to observe student monks start their evening prayers before return your hotel.
Overnight stay in Mandalay.
Option Tour - Early morning face washing ceremony
You are picked up by car at 04:00 to observe the traditional ritual of the daily face-washing ceremony at Mahamuni Pagoda, the most important pilgrimage site for local people.
DAY 9
MANDALAY / MINGUN / SAGAING / AVA
After breakfast, an excursion by boat on the Ayeyarwaddy River to MINGUN, about 11 km (1 hour) upriver from Mandalay. Visit the unfinished MINGUN PAYA, which was meant to become the largest stupa in Myanmar constructed by King Bodaw Paya one of the world's largest bells; the 90 ton weighting MINGUN BELL and HSINBYUME PAYA. Return back to Mandalay.
In the afternoon, drive to SAGAING and visit KHAUNGMUDAW PAGODA. Then embark for a short boat ride over a river and explore the former Royal Capital INWA (AVA) by horse cart. Visit NANMYINT WATCHTOWER, the remains of the ancient palace building, also known as "the leaning tower of Ava"; MAHA AUNGMYE BONZAN MONASTERY, built of brick and stucco; BARGAYAR MONASTERY, famous for its impressive ornate woodcarvings and teak posts.
Continue to 200-year-old U BEIN TEAK BRIDGE, built in 1782 during the era when Amarapura was the Royal capital.
Overnight stay in Mandalay.
DAY 10
MANDALAY - INLE LAKE (BY CAR)
After breakfast, the journey continues by road (310 km, 10 hours) to INLE LAKE. The journey continues on a narrow, winding and bumpy road through the Shan Hills. Lunch break in a local restaurant en-route. In the late afternoon you will reach Nyaung Shwe, boat transfer to your hotel in Inle Lake. 
Overnight stay in Inle Lake.
After breakfast, day excursion by boat on the Inle Lake will include sights of the famous leg rowers, typical floating gardens, and local methods of fishing, village life and magnificent scenery. Begin with Local Market (if possible according to market day schedule); the PHAUNGDAW OO PAGODA, one of the most sacred shrines in Myanmar, dating back to the 18th century; SILVER  SMITH, BLACK  SMITH  AND WEAVING WORKSHOPS in YWA-MA and INPAWKHON. And also visit the NGA PHE KYAUNG MONASTERY wonderfully carved wooden floating monastery in the lake. 
Overnight stay in Inle Lake.
Optional: Balloons Over Inle
Shan state is one of Myanmar's most beautiful and culturally diverse areas. This exclusive balloon ride is a truly remarkable experience allowing you to venture off the beaten path and gain a unique perspective of the country and people. To fly over the lake in a balloon, has to be one of the most beautiful ways to see this wonder. You will see the morning fishermen looking for the first catch of the day, and boats laden full of produce on their way to the market by the immense labyrinth of canals. At higher altitude you will be amazed to see thousands of village houses seemingly floating on the lake.
DAY 12
INLE LAKE – PINDAYA (BY CAR)
After breakfast, drive to PINDAYA through the Shan Hills and enjoy the scenery on the way. Visit to PINDAYA  CAVE, a unique site housing thousands of Buddha images placed there by pilgrims and devotees over the centuries. Continue to visit the Traditional Umbrella and bamboo paper workshop before returning to your hotel.
Overnight stay in Pindaya.
DAY 13
PINDAYA – TAUNGOO (BY CAR)
Drive to Taungoo (380 Km, 9 hours), enjoying the countryside scenery along the road. Arrive Taungoo in the evening. The centre of a powerful kingdom in the 15th Century, Taungoo is now best known for timber trading and its areca palms, which produce betel nuts.
Overnight stay in Taungoo.
DAY 14
TAUNGOO – BAGO – YANGON (BY CAR)
After breakfast, explore the town. The main industry of the region is forestry products, with teak and other hardwoods extracted from the mountains. A walk will be taken to a quaint village located along the Kha Baung Stream. Here, visitors may observe the daily life of the villagers, and also visit a local family who produce Cheroot, a handrolled cigar.
Following this, visit to Taungoo's local market and the SHWE SAN DAW PAGODA, the main religious landmark of Taungoo.
Journey to YANGON (280 km - 6 hours). Enjoy lunch break at a local restaurant in Bago and sightseeing with a thousand years old SHWEMAWDAW  PAGODA with its spire taller than the SHWEDAGON PAGODA; the 55-meter long reclining SHWE THA LYAUNG and MYA THA LYAUNG Buddha, which is among one of the country's most impressive images as well as the four giant Buddha images at KYAIK PUN PAGODA. After visit to a 'Mon' weaving and handicraft village producing woven bamboo wares continue to Yangon. Stop en-route by an Allied War Graves cemetery near HTAUK KYAN and a "Nat" tree shrine.
Overnight stay in Yangon.
Breakfast at hotel. Transfer to airport for your departure flight.
Itinerary is subject to changes depending on flights, road conditions and availability of rooms.