Mountains, Nature and Elephant Camp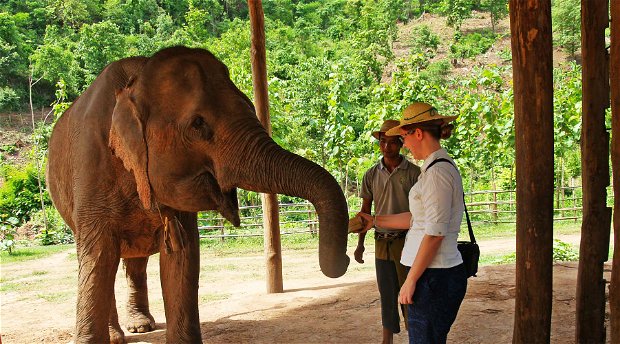 A full day tour to Green Hill Elephant Camp at Kalaw where you will enjoy an unforgettable experience of elephant feeding and bathing. Plant a tree at reforestation area and enjoy delicious local style lunch. In the late afternoon say goodbye to the elephants and watch the panoramic view of Kalaw along the road.
Remark: This tour is just an example and can be customized to your preferences.
Gallery
Itinerary
Day Tour
Inle Lake - Kalaw/ Green Hill Valley Elephant Camp - Kalaw
If you come from Inle Lake, drive (87.5 km – about 2hr) to get there, GREEN HILL VALLEY ELEPHANT CONSERVATION PROJECT.
Upon arrival, welcome by elephant camp team and inform about project. Founded this project by Young Young tourism professionals originating from Kalaw, a big part of this private protected forest the nature can grow undisturbed creating a natural habitat for animals that could otherwise be easily hunted down and killed. The project includes creating a natural environment for some Myanmar elephants from this part of the world and helping the local population to grow out of the vicious circle of poverty through education and micro finance.
After welcome drinks, walk (5-7 mins) to the river where elephant bath and you can join in feeding and bathing the elephants. Exploration of the forest area, opportunity to see butterflies, birds and orchids around our conservation area. (You can take a short ride on elephant's back, depends on the weather and condition of elephants).
Return to the main camp where Lunch will be served. You are also welcome to join us by planting regional trees from nursery in forest recovery efforts. Enjoy the view through valley.
Then, drive along a narrow, winding and bumpy road through the Shan Hills to KALAW, a fresh and delightful hill station, on the rim of the Shan Plateau.
Overnight stay in Kalaw.
What's Included
Sightseeing with English speaking station guide
Transportation by air-conditioned vehicle with driver