Hiking to Pa O Village Hti Ne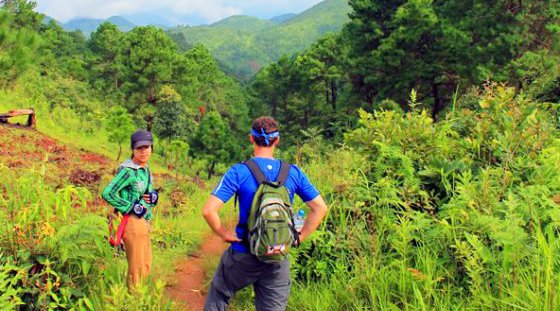 This tour is suitable for those who want to hike and explore to the Pa O village on the Shan Mountain range. Learn about their nature, culture, history, tradition and feel the marvelous view. This hiking tour offers not only to enjoy nature but also you become acquainted with the centuries old Pa O culture. You will see how the Pa O tribes live their daily lives in harmony with nature and their farm work.
Remark: This tour is just an example and can be customized to your preferences.
Gallery
Itinerary
Hiking to Pa O Village Hti Ne
Inle Lake - Hti Ne Village
A combination of soft and hard trek to the summit which is perfect harmony with the blue and hazy mountain range. On the way, enjoy the beauty of nature and seasonal terrace crop plantations. Visit a traditional Pa O village at Hti Ne. Take an uphill walk to the mountain to Hi Ne, located about 20 km from Inle lake. Along the way enjoy the further end view of plantation fields on the slop; you will get amazing bird eye's view over the lake and its environment. Afterwards, descending down to Inle by passing through other villages.
What's Included
Sightseeing with English speaking station guide
Hti Ne Village hiking program