Discovering Shan Mountains And Hidden Padaung Tribes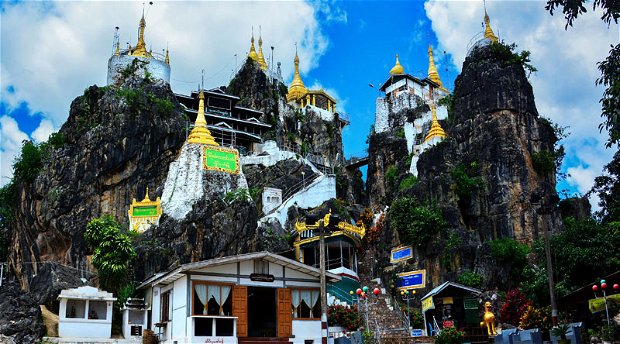 Kayah State, formerly Karenni State, it is the smallest of Myanmar's seven states where you can really experience the astonishing diversity of a country . Travel to this part of Myanmar, you will discover beautiful Kayah hill scenery and a large number of distinctive tribal cultures, the most internationally famous of Kayan, whose 'long-necked' womenfolk also called Padaung. We will make sure to provide you with the best of experience in Kayah state and make you feel closer with the tribes of Myanmar people.
Itinerary
Day 1
Meet at Heho Airport and Overland to Kalaw
Meet and greet by your guide at Heo Airport. Start an attractive drive (40 Km, around 1½ hour) into the hills and across the Shan Plateau, through fields of mountain to Kalaw. Lunch break (on your own account) will be at local restaurant on the way or in town depending on your flight time.
Kalaw, a charming town featuring British-style bungalows, is a lively market town where many ethnic minority people of the surrounding areas buy and trade their goods. Enjoy strolling through Kalaw, visiting the local market, the tiny railway station and perhaps walking up the hill to see the old Catholic church (if open).
Walk about 1 hour to the View Point, a spot with beautiful views of several villages in the hills, and a couple of little restaurants to boot.  So, stop there for a snack or a drink before returning back to Kalaw and visit the Bamboo Buddha, a 500-year-old Buddha image made from Bamboo, lacquer and gold leaves.
Accommodation at hotel in Kalaw.
OPTIONAL : Short trek to the mountain villages with lunch
Trekking to the Palaung hill tribe villages will began from the outskirts of the town. Walk through the forested area of the region to the Hin Khar Kone Palaung village (2.5 hrs), passing tea leaves and orange plantations grown on the slope. Simple lunch will be served on the way. Walk among more vegetables fields to Myin Saing Kone and Myin Dike Danu hill tribe villages (1.5 hrs).  See the life style of the people at the Myin Dike village, where may be a chance to see the local flower lady sells her colorful bouquets to passengers at the train station. Return to Kalaw in easy paces (1.5hrs) enjoying gorgeous landscape of forest-capped hills.
After breakfast, highway drive to LOIKAW (168 km – around 5 hours). The route is stunning, and there will be time to stop for photos along the way.
Bisected by the Bilu (Ogre)  River, Loikaw is blessed with rolling mountains, lakes, markets, and hill tribes – the most famous being the Padaung or 'long-neck' ladies. The area was only recently opened to tourists in 2013, and is still very much off the beaten path.
Lunch (on own account) will be at local restaurant on the way. Upon arrival, check in to the hotel and have some time to refresh.
Shortly before sunset, head into downtown Loikaw to visit the Taung Kwe Pagoda. Perched on a spectacular rock formation, this pagoda is Kayah State's most famous sight.
Accommodation at hotel in Loikaw.
Day 3
Padaung (Kayan) Tribes Villages
Breakfast at hotel. Drive about 1 hour towards the Padaung villages. If chance, have a stop at Demawso Market (market day only open on Wed and Sat), the local market attracts tribes from the surrounding area to sell their wares. Continue to Pan Pet village where to meet with local community guide.
Visit to Community Based Tourism project at Pan Pet Village, which is implemented by ITC in collaboration with CBI and funded by the Dutch Government.
Tour to Padaung village, PAN PET where we submerge into the everyday life of the largely well known "long neck women" of the tribe of the Padaung with its necks pulled by neck ring into unnatural length. Though the tradition is dying out, most women over 40s in the village can still be seen wearing these heavy accessories.
The villagers are making Kayan bracelets, weaving cotton, carving wooden, weaving bamboo and other handwork. Exploring these activities and enjoy the Kayan traditional lunch at a local home. Drive to Hta Nee La Leh, Kayah village where you can see their way of life and believe.
Return back to Loikaw and if time permit, enjoy sunset at Mya Kalat Hill, a scenic spot offers panoramic view of the area.
Accommodation at hotel in Loikaw.
Day 4
Overland to Phe Khone and Water Journey to Inle Lake
After breakfast, start sightseeing to visit PA KYAE SAN PYA VILLAGE where the visitor can observe field of Takon Dhaing (Flagpole of Nat (SPIRIT)) and daily life of the villagers and it daily market.
Then, proceed to PHE KHONE by car (25 Km, about 1 hour drive). Upon arrival at Phe Khone Jetty, transfer into boat to take amazing (4 – 5hrs) trip to Inle Lake. On the way, you will have chance to visit SAGAR, also called SAMKAR, a rarely visited area so far south of Inle lake, past the sugarcane plantations, Bamboo forests. The main highlight, sunken stupas of Sagar, are 108 stupas from the 16-17th centuries that are partially underwater for a few months a year. Enjoy scenic views on the lake with frolicking pigs and buffaloes along the journey. Upon arrival in Sagar, stroll through the village and explore the unspoiled culture and traditional life-styles of the ethnic groups of Pa-O and Intha inhabited around Sagar. Learn more about the earthenware pots production and handicraft centers where monk robes are woven from lotus plants. Continue visit to THAR KAUNG VILLAGE – famous for traditional rice wine production and home to Pa Oh, Inn Thar and Shan tribes. The beautiful landscaping, flowering trees and settlements dotted on both sides of the canal could be a delight on your trip to Inle.
At sunset time, dropped off at your hotel in Inle Lake  or at Nyaung Shwe jetty where journey comes to the end.