Day Excursion to Pyadalin Cave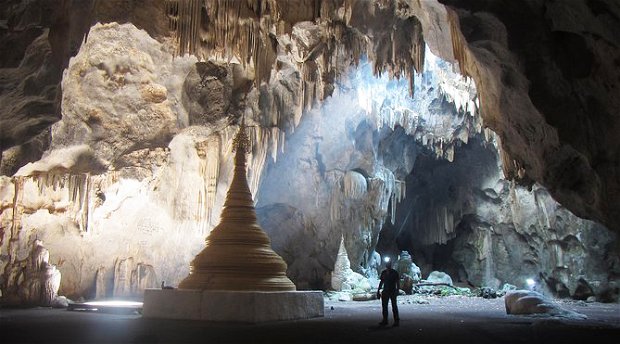 Remark: This tour is just an example and can be customized to your preferences.
Gallery
Itinerary
Full Day
Mandalay - Pyadalin Cave
Depart for Kume about 46 miles (1:30 hrs) drive from Mandalay, then drive up (1:30 hrs) a narrow dirt road to Kindar Dam 21 miles from Kume. After crossing (0:30 hrs) the dam by boat and continue 1:00 hour trekking to the cave.
There are two caves No. (1) and No.(2) which are 15 minutes walk away. The first one has the length of 80 ft, 20 ft width and the height of 14 ft. At a height of 10 ft – 12 ft on the wall of Cave No. (1), 12 kinds of primitive paintings carbon dating 13,400 years ago are found and it is supposed to be an abode of the Stone Age men lived. Stalactite and stalagmite are formed by drops of lime water from the roof. Over 1600 stone artifacts as well as many pieces of bone were found along with the site. The second is the largest cave in Myanmar with the length of 800 ft, the widest place about 300 ft and 90 ft height.
Then explore the site and return to Mandalay.
What's Included
Sightseeing with English speaking station guide
Transportation by air-conditioned vehicle with driver