4 Days to Hidden Tribes Kyaing Tong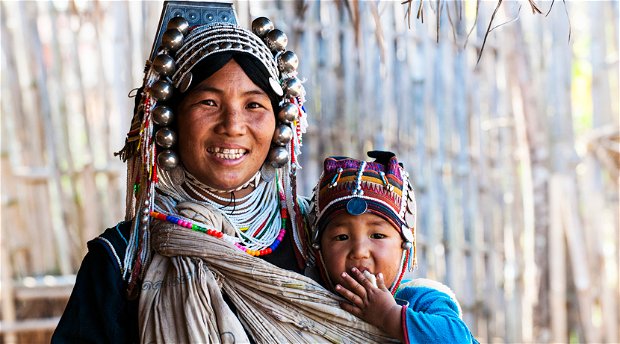 This Hidden Tribe tour will brings you to Kyaing Tong, is known for its scenic beauty and many colorful ethnic tribes, the fancy land shrouded in the myths and legends located in the east of the country. Gaining a truly local experience in this mysterious region of various Burmese tribes that haven't been explored by many tourists. Colorful minority villages, friendly tribes people, local lifestyles and beautiful landscape view that will make this 4 days trip an unforgettable memory.
Remark: This tour is just an example and can be customized to your preferences.
Gallery
Itinerary
Day 1
Yangon – Kyaing Tong (Keng Tung) (By AM flight)
After breakfast, transfer to airport for domestic flight to KYAING TONG. Upon arrival, transfer to hotel. Then visit in the city including MAHA MYAT MUNI PAGODA (WAT PHA JAO LUNG) the most glorious temple of Kyaing Tong; the Khun Shan monastery of WAT ZOM KHAM, the most impressive among all the Shan temples in the city with the interior walls filled up with gold leaves on lacquer Jatakas. Time permitting visit a lacquer ware workshop where the unique Shan lacquer wares are produced in a very delicate way.
Remark: Villages to visit is subject to permission of local authorities.
Overnight stay in Kyaing Tong.
Day 2
Kyaing Tong (Keng Tung) – Wan Pin – Wan Kwan
After breakfast, drive 1½ hour north to the Akha village of WAN PIN. Continue on foot to the villages of the surrounding region and visit the unique Ahn, Akha and Lahu ethnic minorities in a comfortable pace. The walking trip can last to 2 to 6 hours depending on the number of villages visited. Picnic break at PIN TAUK waterfall. Drive back to Kyaing Tong in the afternoon. Stop en-route at the Li-Shan village of WAN KWAN to sample the local 'fire water' rice wine favored by all the mountain tribes of the region.
Remark: Villages to visit is subject to permission of local authorities.
Overnight stay in Kyaing Tong.
Day 3
Kyaing Tong (Keng Tung) – Ho Kyin
After breakfast, visit to the Central Kyaing Tong Market, to see colorful ethnic tribes come to exchange goods from their home in the surrounding hills. Then, excursion to HO KYIN. Drive about approximately 1 hour to PAN KWAI village. Then walk about 1.5 hours to HO KYIN (AKHA) village. You have chance to learn about the Akha cultures, religions, (Buddhist, Christian, and Animist). Before you arrive to the village, you will walk through a tea plantation and enjoy a beautiful landscape from the rice paddies in the lower area to the terraces further up in the mountain.
Remark: Villages to visit is subject to permission of local authorities.
Overnight stay in Kyaing Tong.
Day 4
Kyaing Tong (Keng Tung) – Yangon (or) Mandalay (By PM Flight)
After breakfast venture into town to explore the colorful Kyaing Tong market. See a mixture of different local folks including ethnic minorities from the surrounding regions dressed in colorful traditional clothes. Visit the Lone Tree hill where a very tall Pterocarpus tree is said to have been planted by the visiting Burmese king from Kon Baung Dynasty 200 years ago. Take a leisurely stroll around the charming NONG TONG LAKE located amidst the town, where you can visit one of the local houses in the vicinity to experience their more modern way of life. Afternoon transfer to Kyaing Tong airport for a domestic flight to YANGON or MANDALAY.
Overnight stay in Yangon or Mandalay.
What's include
Accommodation in shared twin rooms with daily breakfast
Sightseeing with English speaking station guide
Transportation by air-conditioned vehicle with driver
Itinerary is subject to changes depending on flights, road conditions and availability of rooms.