3 Days to Wildlife Sanctuary Meinmahla island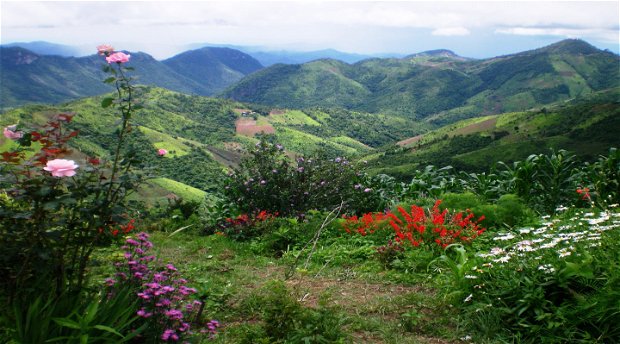 This sanctuary is located in southern Myanmar near the Bay of Bengal, an area of 139.70 sq km covered with mangrove forests. Irrawaddy Dolphin (often), Otter, Sambhur Deer, Hog Deer, Small Indian Civet, Large Indian Civet, Wild Boar, Jackal, Crab-eating Macaque, Leopard Cat, Jungle Cat, Fishing Cat and many species of small mammals live in this region. Only 139 bird species have been recorded, but it is believed that others are yet to be discovered. Highlight would be Oriental Darter, Wooly-necked Stork, Lesser Adjutant, Black-headed Ibis, Crab Plover, Ruff, Mangrove Pitta, Brahiminy Kite, Greater Flameback and Racket-tailed Treepie. In addition one can make the observation of estuarine crocodiles by the spot light at night in the river, river banks and mangrove forests. It is also possible to observe eggs laying of sea turtles on the sand banks at night, sightseeing the ways of river life and studying the way of fishermen life (like the sea gipsy) in and around this sanctuary. Recommend visiting all the year round but the best time to do bird watching is during October to May and for the studying the eggs lying of sea turtles is during December to January.
Remark: This tour is just an example and can be customized to your preferences.
Gallery
Itinerary
Day 1
Yangon - Bogalay (By Car) - Meinmahla Kyun - Sanctuary
Pick up at hotel. Private car to BOGALAY town (about 150 km, 4 hrs drive) including stops on the way.
Arrive to BOGALAY and lunch break.
Boat ride on BOAGALAY RIVER to MEINMAHLA KYUN (about 3 hrs) including birds watching on the way.
Simple dinner will be provided.
Overnight stay at forest camp.
(FYI : Private boat and scheduled local ship from Yangon and Bogalay are available. Please recheck exactly upon interest.)
Day 2
Meinmahla Kyun Wildlife Sanctuary
After simple breakfast, full day excursion by boat for activities of mangroves, Flore and fauna, bird and crocodile watching.
Simple lunch box and dinner will be provided.
Overnight stay at forest camp.
(Option - 3 Kayak are available to hire by client's own account.)
Mostly birds are - Lesser Adjutant, Woolly-necked Stork, Black-headed and Glossy Ibises, Lesser Whistling Duck, Ruddy Shelduck, Ruddy-breasted Crake, White-breasted Waterhen, Caspian, Little, Whiskered, White-winged and Gull-billed Terns, a lot of shorebird, Greater and Common Flamebacks, Fulvous-breasted and Streak-throated Woodpeckers, Brown-winged, Black-capped and Ruddy Kingfishers, Alexandrine and Red-breasted Parakeets, Vernal Hanging Parrot, Brown Fish Owl, Large-tailed Nightjar, Indian Spotted and White-bellied Sea Eagles, Harriers, Mangrove Whistler, Racket-tailed Treepie, Green-billed Malkoha, Mangrove Pitta, Great Tit, Vinous-breasted and Asian Pied Starlings, Plain and Yellow-bellied Prinias, Brown-throated Sunbird, etc.
Day 3
Meinmahla Kyun - Bogalay - Yangon (By Car)
After breakfast and a short visit, boat ride back to Bogalay, then private car to Yangon.
Itinerary is subject to changes depending on road conditions and availability of accommodation.
Notes
The best time to go is during November to May.
What's included
Accommodation in shared twin rooms with daily breakfast
Sightseeing with English speaking station guide
Transportation by air-conditioned vehicle with driver