Hot Air Balloon Festival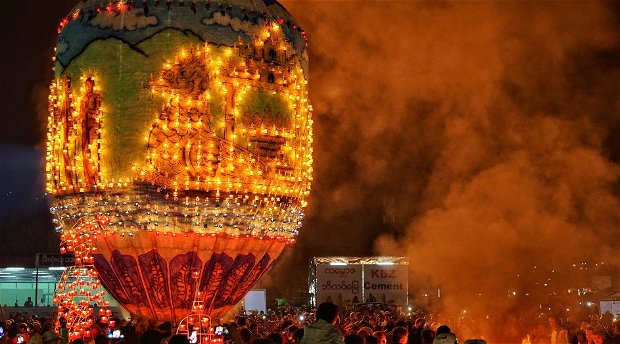 Place : Taunggyi in Shan State
Time : 23rd – 29th Nov 2020
Duration : 7 Days
Description : During this typical 'Pa-O' festival, hot-air balloons are released day and night, and compete for attractiveness and height attained. During the day, animal figures are flown, and at night, there are fireworks and bamboo and gunpowder rockets launched, and lighted balloons are sent up as high as possible.
How to get there : It takes about 1 hour drive from Inle and 2 hours drive from Heho Airport.
Recommended Accommodation : Ayetharyar Golf Resort Program
Program : One or two days of this occasion program should be combined with your choice of tour including Inle Region.